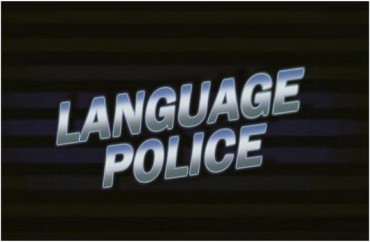 Student op-ed: 'the guideline is move up, move back and not step up, step back because that leaves out those who cannot step …'
Meet Jessica Mahmoud, a Montclair State University student majoring in journalism and minoring in Lesbian, Gay, Bisexual, Transgender, Queer Studies.
"My pronouns are she, her, hers, and herself," Mahmoud explains on her bio, adding she enjoys "smashing the patriarchy, questioning the gender binary, and making new friends."
Mahmoud this week penned an op-ed for Uloop, a website for college students nationwide, warning her peers not to make "assumptions about people's identities."
Here's some common phrases she warns against:
"You guys." As in "You guys want to get something to eat?"
But what if — gasp — there is a guy in the group who identifies as female, or even worse, a female with a vagina who identifies as female? Well, now you have gone and done it, now you have insulted and demoralized they/them/their!
Instead, Mahmoud advises, use expressions such as "hey friends" or even "ya'll." (Unclear on how Mahmoud feels about culturally appropriating Texan vernacular, but usually stealing from white southerners is fine since they totally deserve it).
MORE: 'Man Up,' 'Don't Be A Pussy' Labeled Offensive at Duke
Another no-no, according to Mahmoud, is saying "all bodies are good bodies." How dare you say that when "trans people" are uncomfortable in their bodies (at least until they get gender re-assignment surgery, and then are uncomfortable in their new bodies. But I digress).
"When someone doesn't feel their body matches their gender identity and they wish they could change it (or maybe they are in the process of changing it), how can you tell them it's good?" chides Mahmoud.
Instead, she offers a series of non-body-shaming expressions truly befitting a feminist patriarchy smasher, such as "Riots not diets" and "Fuck society's bullshit. You do you."
She continues her column by recommending against those oh-so passé expressions, pronouns and nouns "boyfriend and girlfriend," "she and he" and "boy and girl." They're so binary, ya'll.
"Using boy and girl when talking about a person is assuming that they don't identify as nonbinary or any of the other genders. Instead try to use inclusive words like: 'Individual,' 'Person,' 'Folks," Mahmoud writes.
And just when you think you've swam way past the deep end, it goes deeper. She advises against the word "step" because it's insulting to people who cannot walk.
"At my school's LGBTQ Center, we have guidelines in groups and trainings and one of them is 'move up, move back.' The idea of this is to try and get people who don't normally talk to move up and speak and those who do to move back and let others do so," Mahmoud writes. "At some point, I was informed that the guideline is move up, move back and not step up, step back because that leaves out those who cannot step. Not everyone is able to physically step, so try to use move or movement to be more inclusive."
For those wondering whether Jessica Mahmoud is totes serious, she is.
Check out her "Color It Queer" blog for more deep insights from a Lesbian, Gay, Bisexual, Transgender, Queer Studies minor who will probably grow up, get a PhD, and be hired at a university to teach your future children or grandchildren how to define gender.
MORE: University deems words 'rape,' 'crazy' hurtful and harmful
Like The College Fix on Facebook / Follow us on Twitter