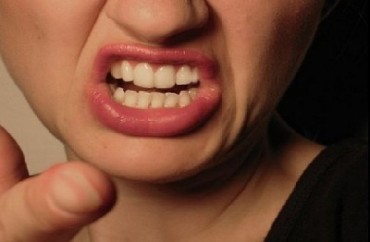 Last weekend The College Fix reported on the pro-free speech email by Yale's Silliman College Associate Master Erika Christakis.
In her email, Christakis wrote that "American universities were once a safe space not only for maturation but also for a certain regressive, or even transgressive, experience; increasingly, it seems, they have become places of censure and prohibition."
"Is there no room anymore for a child or young person to be a little bit obnoxious … a little bit inappropriate or provocative or, yes, offensive?"
Well, you can guess what the reaction was.
The most outrageous is the treatment of Christakis's husband, Nicholas, in the courtyard of Silliman College. Here, at least one student goes berserk, screaming at Christakis right in his face and demanding he resign:
"BE QUIET!!" the student shrieks at the Silliman master, followed by "It's your job to create a place of comfort and … home for the students … and you have not done that."
"Sending out that [his wife Erika's] email … that goes against your position as master, do you understand that?"
When Christakis attempts to interject here, the student loses it, bellowing at the top of her lungs "THEN WHY THE F*** DID YOU ACCEPT THE POSITION?? WHO THE F*** HIRED YOU?? YOU SHOULD STEP DOWN!"
After this, the student appears to want to desire a physical confrontation with Christakis as she removes her backpack and steps toward the master.
"IT'S ABOUT CREATING A HOME HERE!!" she continues to rage. "YOU ARE NOT DOING THAT!!" She then says that Yale students will transfer to another school because Christakis is a "poor steward of the community."
FIRE has much more on the story, noting that many indeed have called for both of the Silliman masters to step down.
Was the closing line in our Buzz last week prophetic, or what: "… will she [Erika Christakis] just be protested to the point where her job is in jeopardy?
Like The College Fix on Facebook / Follow us on Twitter