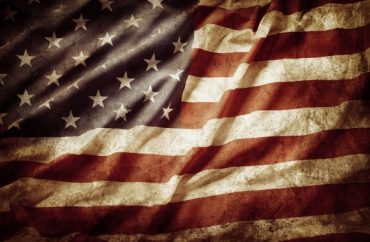 Are student government leaders at Michigan State University fans of the American flag? Apparently not so much. According to one recent report, a student government subcommittee overwhelmingly rejected a proposal to install several American flags on campus despite a campus survey that found widespread support for Old Glory.
"Michigan State University's student government recently rejected a resolution to install flagpoles with the American and Spartan flags in residential areas of campus," Campus Reform reports. "Although a survey of MSU students revealed broad support for the idea, some student senators expressed concerns that the American flag is not inclusive enough, suggesting additional flags for international and LGBT students."
The proposal would have cost $12,000 and added five flagpoles to hoist both the American and Spartan flags, the latter of which is the school's mascot. The effort was supported by conservative clubs such as Turning Point USA and College Republicans, and even attracted some cash donations from students, but Michigan State's student government finance committee killed the proposal in a 9-2 vote, Campus Reform reports.
Michigan State is not the only campus where disdain for the American flag has been shown. At Stanford earlier this year, the College Republicans there were initially told they could not use the American flag on their new T-Shirts, but university officials reversed that decision after it gained national attention.
Last fall, a professor at the University of Miami shaped three American flags into KKK hoods and called it a piece of artwork. And in 2016, Hampshire College made national headlines after it took down the American flag to enable the campus to focus on "addressing racist, misogynistic, Islamophobic, anti-immigrant, anti-Semitic, and anti-LGBTQ rhetoric and behaviors."
In 2015 at San Diego State, two students were forced to remove an American flag, an Army flag, the U.S. Coast Guard Flag and an SDSU blanket from their dormitory balcony after they were threatened with expulsion. Also that year, a UC Irvine student government subcommittee voted to ban the American flag. That decision was eventually overturned.
MORE: 'Huge' American flag stirs controversy at Indiana college
Like The College Fix on Facebook / Follow us on Twitter