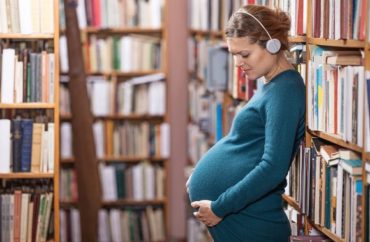 Has led to students experiencing 'coercive trauma' sponsors claim
Pro-life students leaders at Colorado State University are pushing back against a student government resolution that seeks to ban a pro-life nonprofit from advertising services on campus.
CSU Students for Life plans to host a virtual informational session this Saturday to educate the campus about the benefits of pregnancy resource centers (sometimes referred to as crisis pregnancy clinics), including the Alpha Center, which was specifically targeted by the student government.
The Alpha Center provides information about abortion, adoption and also provides free pregnancy testing and ultrasounds. It does not refer people for abortion, however, and is a Christian pro-life charity.
"At the meeting, a few resource centers and medical clinics targeted in the resolution will detail the many ways they serve communities and address common misconceptions about their services," Laura Rencher, the vice president of the pro-life student group, said in a May 5 letter to the editor in the student paper.
The educational outreach comes in response to Resolution 5008 at the public university in Fort Collins. It is sponsored by student senator Jaquikeyah Fields, a Black Lives Matter supporter.
The resolution wants university officials to "take affirmative action to ensure organizations that partner with CSU and market resources to CSU students provide accurate and credible resources free from shame and stigma."
The Associated Students of Colorado State University want university officials to ensure the pro-life charities "do not have any misleading advertisement on CSU grounds."
The legislation does not provide any specific examples of how Alpha Center misleads or stigmatizes students.
Student government leaders said the Alpha Center "has contributed to students experiencing coercive trauma."
Giving out free pregnancy tests is just like colonization
One student senator who represents El Centro, the Latino center on campus, said that pro-lifers are "not pro-life" but are "anti-choice." Senator Emely Cruz-Arrazola compared the Alpha Center's work to colonization during the April 21 student government meeting.
"We've seen in the past faith and religious used as a tool of oppression and colonization" toward minority communities, Cruz-Arrazola said. She said she could "not see how this is any different."
They accused Alpha Center, and other PRCs, of "not being transparent about their mission and providing misinformation about sexual and reproductive health topics."
"It is true, the Alpha Center provides some services but their practices come from a very cisnormative and heteronormative lens," the resolution said.
It cited "[a]nonymous students" who told pro-choice student organizations that they "felt discomfort because they were not aware that the space would be extremely gendered and non-inclusive."
The student government conceded that "Alpha Center has supported students with issues concerning reproductive health" but "they also provide misleading information that contributes to issues with students' personal experiences with reproductive health."
Having problems accessing accurate medical information about pregnancy "is not limited to cisgender women, but all individuals assigned female at birth who have a uterus," the resolution said.
"Our services are free to all of our patients" and the center "does not receive any government funding" Jen McClain with the Alpha Center said during the April student government meeting.
She said that nearly half of their patients were "BIPOC" meaning black, indigenous or people of color and "97 percent" of the center's patients gave them a perfect rating on services. McClain invited the student senators to visit the center to learn more.
Students for Life of America defended pregnancy resource centers in an email sent to The College Fix.
"The abortion mindset is so strong among some students that they can't appreciate free services from a pro-life perspective," Rocky Mountain Regional Coordinator Brei Brooke told The Fix through a media representative.
"As abortion is literally a life and death decision," Brooke said, "it's important that young women hear from pro-life people about the help and support available to them."
MORE: Washington mandates abortion coverage in student health plans
IMAGE: Photobac/Shutterstock
Like The College Fix on Facebook / Follow us on Twitter