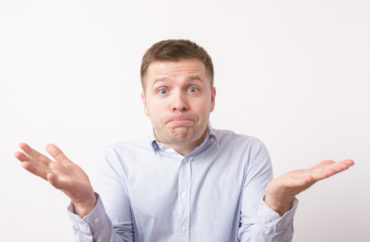 Editorial praises 'satirical jab at the behavior of many white people'
A student newspaper has come out in defense of a satirical "guilt-free MLK day" coupon featured in one of its recent print issues, a feature that, in part, told white people, "You're disgusting" and implicated all white people as accomplices to violent white supremacy.
The coupon, featured in the January 10 edition of Rice University's student newspaper The Rice Thresher, read: "Hey there, white people! We know. You have a day off to celebrate someone who managed to beat your system. Don't despair — for the low price of eternal shame you can spend these 24 hours doing something productive like beating off in a sock and wondering whatever happened to your 8th grade girlfriend. You're disgusting."
The coupon resulted in Rice University's official Twitter account denouncing the joke as an "offensive attempt at satire" that was "contrary to [the university's] values."
The Rice Thresher's editorial board subsequently published a defense of the satire, claiming that the publication of the coupon represented "an opportunity to discuss the meaning that Martin Luther King Jr. Day has to us at the Thresher."
The paper argued that it is acceptable to make fun of white people and unacceptable to make fun of minorities.
"It's wrong to argue that the reference to race in the 'ad' is just as unacceptable as if a minority group were addressed rather than the white majority," the editorial board wrote. "This ignores the fact that racism exists in a context, and in this country, the context is the generations of oppression and slavery suffered by one minority at the hands of the majority. Given this fact, a satirical jab at the behavior of many white people cannot be compared to a similar jab at those that have suffered from the brutal history of racism in this country."
The board argued that the line "You're disgusting" was meant to refer to "the previous sentence's reference to 'beating off into a sock.' It was not meant to address all white people, which we realize may have been unclear."
From the editorial board's defense:
The purpose of our content is not to cause any harm or offense to our readers. This is often a difficult line to tread with satire, which is not meant to be comfortable for everyone. Discussion and reflection, on the contrary, are often spurred by that which may make us uncomfortable. We take our responsibility in production of satire on our last page equally to that of producing news in our first 11. We are disappointed in Rice University's response stating that this Backpage is contrary to the values of the university and offensive. We do not ask the university to stand with our editorial content on every occasion, but we are disheartened that Rice's administration finds a part of a Backpage intended to target issues of institutional racism and general apathy to be "contrary to the values of the university."
The board writes that The Rice Thresher seeks "to provide the Rice community with fair and responsible journalism, as well as to entertain and use satire to bring about campuswide discussion through our Backpage."
MORE: Ohio State tells students only white people can be racist
IMAGE: Koldunova Anna / Shutterstock.com
Like The College Fix on Facebook / Follow us on Twitter