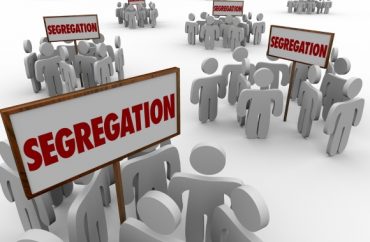 Minority-only housing will 'assist in making the College…more welcoming, supportive and safe'
The editorial board of a campus newspaper has endorsed a student proposal to establish segregated housing on campus, claiming that such housing will help make the school "safe" and "welcoming."
The Coalition Against Racist Education Now, a coalition of activists students at Williams College, recently released a list of demands "calling upon the College's trustees to fulfill their 'obligation to the well-being and safety of its students, faculty and staff'," according to The Williams Record.
Among those demands was a request for "affinity housing," what the editorial board of The Record describes as "the organization of student housing around common identities."
The board goes on to declare that it "wholeheartedly support[s] establishing affinity housing at the College," specifically segregated housing for nonwhite students:
As a community, we must recognize that the College is a predominantly white institution in which students of color often feel tokenized, both in their residences and more broadly on campus. Establishing affinity housing will not singlehandedly solve this problem, but it will assist in making the College a more welcoming, supportive and safe community for minoritized students.
Anticipating the objection that segregating nonwhite students might not be the wisest choice from an equity standpoint, the board writes:
Some say affinity housing reinforces division, arguing that having minoritized students cluster in one space would be harmful to the broader campus community. We believe, however, that allowing for a space where students can express their identities without fear of tokenization or marginalization will encourage students to exist more freely in the broader campus community, rather than recede from it.
The editors also claim that "there currently exists a de facto system of affinity housing" on the campus already, citing "the predominantly white, upper-class athletes who reside on Spring Street and Hoxsey Street during their senior years." (However, the board notes that "these off-campus homes are rented on the private market and not a part of the housing lottery system.")
MORE: Black Williams College students explode in anger at white peers
MORE: Cal State LA offers segregated housing for black students
IMAGE: iQoncept / Shutterstock.com
Like The College Fix on Facebook / Follow us on Twitter