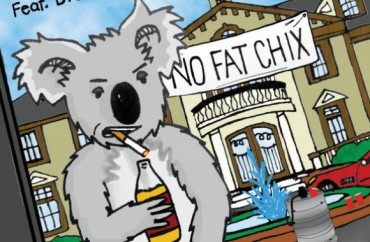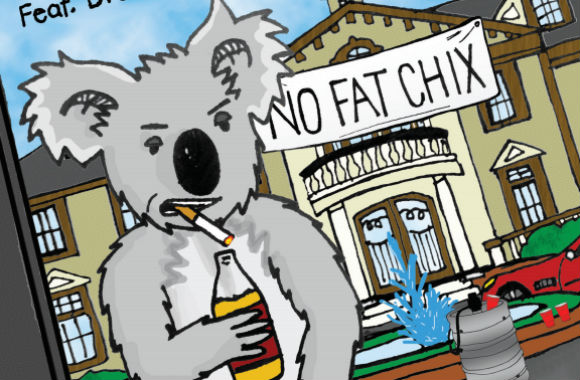 Think that "bias incident reports" can't do any real damage to the people named in them?
The Koala at the University of California-San Diego apparently got defunded by the student government last fall – working as a cover for the administration – in response to a buttload of bias complaints.
As part of its ACLU-facilitated lawsuit against the university Tuesday, the raunchy independent paper published several bias incident reports that it obtained via public-records request from UCSD.
Students had asked for the paper to be defunded and shut down, and its staffers disciplined, in response to a November issue that mocked "safe spaces" and trigger warnings.
MORE: Student paper that mocked 'safe spaces' defunded by student leaders
 The cache of documents actually goes back six years, to the first email discussions among student government leaders and administrators on how to yank funding from The Koala without violating the First Amendment.
Early in 2010, in cooperation with the administration and Black Student Union, the student government froze all student-media funding in a thinly veiled attack on The Koala.
"Conservative groups" such as the ACLU, Foundation for Individual Rights in Education and Student Press Law Center "are criticizing us for our handling of the campus media," Penny Rue, then the vice chancellor for student affairs, wrote in a March 12, 2010, email to a large list of recipients.
MORE: University of Oregon denies Bias Response Team is Thought Police 
"I cannot tell you how bad a black eye it is for the University that we do not seem to have the power to cut our ties to" The Koala, Rue wrote:
If you have any influence with campus media groups who fear for their continued funding, anything you can do would be valuable to reassure them that if they care about the University, it would be helpful for them to look at the bigger picture, and that their funding will be secure going forward once we have weathered this difficult patch.
The ACLU said in a Tuesday news release that the student government continues to fund Christian, anti-prison and Democratic student groups while shutting down those "writing about topical issues of public concern" at The Koala, which is "classic protected speech."
Both the student government president and chancellor are named in the suit.
MORE: 'Snow penis' reported as 'bias incident' at UMich
One of those "conservative" groups who criticized UCSD in 2010, FIRE, noted in a Wednesday blog post that even a UCSD employee had demanded the university "set up a system for administrative approval of the content published in the magazine" (apparently meaning any student-funded media).
FIRE's Adam Steinbaugh pointed to the late 2015 email discussions among administrators on a "creative legal solution" to defund The Koala and restore funding to other student media at a later date:
One assistant vice chancellor for student life noted that academic departments could fund several papers. …

UCSD administrators … had a duty to step in and prevent them from de-funding The Koala over its content. Instead, they explored ways to pressure the student government to defund the paper and attempted to provide them a roadmap on how to do exactly that.
Read the lawsuit and bias complaints, ACLU's release and FIRE's post.
MORE: College humor publications stick to 'politically correct' jokes now
h/t The San Diego Union-Tribune
Like The College Fix on Facebook / Follow us on Twitter
IMAGE: The Koala screenshot