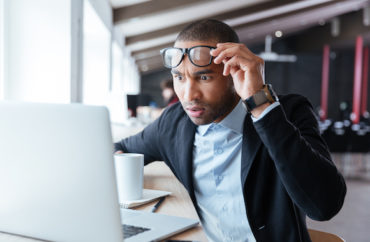 Because recipients would not be allowed to strike
The editorial board of a student newspaper is criticizing a proposed enormous pay raise for campus union workers, due to the deal's stipulation that those union members will not be allowed to strike for half a decade.
The proposal, the editors of The Daily Bruin write, "promises a pay increase of 22% for technical workers and 20% for health care professionals over the next five years. In addition, research and technical workers will be given step pay increases based on performance, while health care professionals will benefit from equity pay increases."
However, the deal comes with a caveat: Union members "would not be allowed to strike during this five-year time period."
The proposed wage hike for the workers, averaging a little over 4 percent a year, represents a sizable increase above the national average. The Bureau of Labor Statistics estimates that "compensation costs for state and local government workers increased 3.0 percent for the 12-month period ending in June 2019."
From the editorial:
If the UC has proven anything with this proposal, it's that it's willing to treat workers wages as bargaining chips if it means saving face for the institution. And despite the UC staying neatly within the law's jurisdiction, the underlying message is clear – strikes and a living wage are mutually exclusive.

With three strikes in 11 months, it's no wonder the UC would hope to curb employees' efforts.

But its solution does not inspire confidence in the University's values.

Barring these employees from striking for five years eliminates their voices from a necessary conversation with the UC. And the end of that conversation likely means an end to further pay raises.
"In the state of California, public employees are legally allowed to go on strike without being fired. Now, the UC has effectively taken those rights away for five years," the board writes.
MORE: California State faculty threaten strike if they don't get 5 percent pay hike
IMAGE: Dean Drobot / Shutterstock.com
Like The College Fix on Facebook / Follow us on Twitter