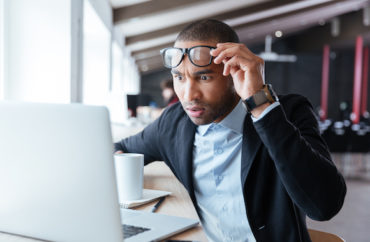 Column criticizes gentrification, Dick Cheney, 'saccharine smiles,'  Brett Kavanaugh
A bizarre column in The Yale Daily News takes aim at "white boy[s] with shiny brown hair," with the author lamenting that these types of boys often go on to lead successful lives in spite of their alleged history of racist and offensive behavior on campus.
"Everyone knows a white boy with shiny brown hair and a saccharine smile that conceals his great ambitions," Isis Davis-Marks writes at The Daily. 
"One day, I'll turn on the television…and I'll see him sitting down for his Senate confirmation hearing. Yes, he'll be a bit older, with tiny wrinkles sprouting at the corners of his eyes and a couple of gray hairs jutting out of the top of his widow's peak. But that smile, that characteristic saccharine smile, will remain the same," she continues.
The hypothetical white boy, according to Davis-Marks, is one with a history of nasty behavior at Yale. In her vision of seeing the white boy at the Senate confirmation, Davis-Marks writes: "…I'll remember a racist remark that he said, an unintentional utterance that he made when he had one drink too many at a frat party during sophomore year. I'll recall a message that he accidentally left open on a computer when he forgot to log out of iMessage, where he likened a woman's body to a particularly large animal."
In this fantasy, Davis-Marks laments "forgetting to screenshot the evidence" of the young white man's conduct.
In her column, the author mentions the Kavanaugh hysteria of the prior fall, in which Supreme Court Justice Brett Kavanaugh was accused of sexual assault by numerous women. Nobody has yet substantiated any of the claims against Kavanaugh.
That trial continues to have "an indelible effect" on Davis-Marks, she writes. Later she laments that the campaign against Kavanaugh "wasn't enough to stop" his rise to the Supreme Court.
Davis-Marks ends the column with a note of despair, claiming that "the core of this problem has to do with our values:"
The problem isn't just the Yale administration; it's Yale students. We allow things to skate by. We forget. We say, "No, he couldn't have done that," or, "But he's so nice." No questions are asked when our friends accept job offers from companies that manufacture weapons or contribute to gentrification in cities. We merely smile at them and wave as we walk across our residential college courtyards and do nothing. Thirty years later, we kick ourselves when it's too late.
"But I can't do that anymore — I can't let things slip by. I'm watching you, white boy. And this time, I'm taking the screenshot," she writes.
MORE: Professor goes on Facebook rant against white people
IMAGE: Dean Drobot / Shutterstock.com
Like The College Fix on Facebook / Follow us on Twitter