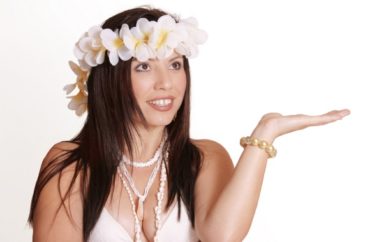 Monday was either Columbus Day or Indigenous Peoples Day … or both. But in academia the latter certainly takes precedence, as any positive mention of the former usually is anathema.
To help celebrate this year's Indigenous Peoples Day, one Princeton student wants all "non-Indigenous people" to stay away from her homeland of … Hawaii.
Gisele Bisch writes in The Daily Princetonian it is "not sustainable" that our 50th state gets roughly 10 million visitors a year as "excessive congestion on the Islands and has thrown the distribution of resources into an imbalance for residents."
Tourism results in "mental and physical tolls" for native Hawaiians, who've already borne "the trauma of centuries-long colonization." As a result, locals, or "kānaka," can't even make a short trek to the supermarket or pharmacy and instead have to plan to trek around the perpetual sea of foreign bodies.
Bisch is reminded of this situation every time she hears about the "countless Princeton students flying to Hawaiʻi for vacation."
"In honor of this year's Indigenous Peoples' Day," Bisch concludes, "I want to emphasize this: you cannot claim to respect, advocate for, or try to empower Indigenous people while also traveling to Hawaiʻi."
Meanwhile over at fellow Ivy the University of Pennsylvania, Indigenous Peoples Day also started "Climate Week at Penn," which claims to "highlight Indigenous knowledge and its role in addressing the emergency that climate change presents."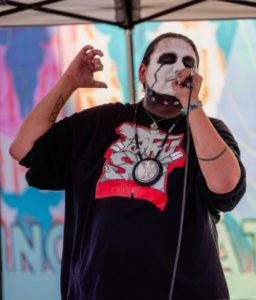 Penn alum Talon Bazille (pictured), an Indigenous rapper and poet, on Monday offered the keynote "Native Land, Native Knowledge: A Conversation and Rap Performance About the Climate Crisis" along with "noted educator, writer, and researcher" Megan Red-Shirt Shaw of the University of South Dakota.
MORE: MIT president pledges more money for Indigenous scholarship
Bazille said his wish is "to hammer home the ways in which Indigenous people's voices have been overlooked, dismissed, and devalued while pointing to the sacrifices and shifts in values that must occur to protect future generations from environmental harm."
To the north at Syracuse University, members of the school's Native Student Program are cheesed that their building gets shared by others on campus, notably "overflow" classes in subjects such as biology and Spanish.
One member of the NSP likened the situation to "being pushed onto a tiny reservation again."
In 2019, Native students "requested" their building be either redesigned or rebuilt — by an Indigenous architect. Although Syracuse officials say the building has been renovated, the NSP is aware of "no renovations done by Indigenous people." Only updates to meet handicapped codes have been done, it says.
The NSP got part of what it wanted last year with the hiring of Diane Schenandoah, the school's "first Indigenous healer" who helps students "heal from emotional trauma [and] connect to their spirituality."
According to the Syracuse student paper, Schenandoah's methods "deal with energy" which include the use of "tuning forks, art therapy, acupressure and dream interpretations."
Lastly, down at the University of Miami Native American and Global Indigenous Studies Working Group Co-Coordinator Tracy Devine Guzmán and others want people to believe that the mythic and heroic version of Christopher Columbus's voyage remains as predominate as it was a century or so ago: "We need to acknowledge what people like Columbus did without making it a celebration," Devine Guzmán said.
UM alumnus Caroline LaPorte noted (the common knowledge) that Columbus didn't even land in America proper "so we 'celebrate' something that did not even occur and in doing so […] ignore the horror of Columbus to the detriment of Indigenous people."
UM student Keyra Espinoza claimed she remembers being "triggered" in her New York elementary school by "the traditional hero narrative" of Columbus. "I grew up knowing my history, my creation story, and where my ancestors came from and their struggles," Espinzoa said, but added that "as an 8- or 9-year-old she felt 'small and invisible' and lack[ed] the voice to counter the misinformation in the story."
MORE: Academics: Claims of Indigenous mass grave at Canadian residential school are bogus
IMAGES: Leah-Anne Thompson/Shutterstock.com; Penn Today screencap
Like The College Fix on Facebook / Follow us on Twitter