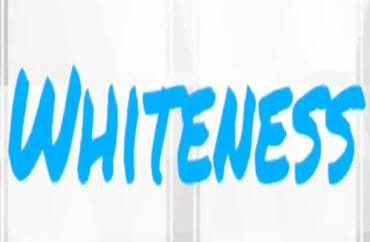 Ah, that ever-changing, ever-nebulous concept known as "whiteness."
As reported by The College Fix just last week, everything from mental health attitudes, to the allegedly monochrome entertainment industry, to Caucasian supremacy in government is "oppression" … all because of "whiteness."
According to an Oberlin College student, student newspapers and other publications should be on that list.
Writing in The Oberlin Review, Kameron Dunbar says he was royally miffed at the recent New York TImes' profile of a white nationalist, and argues such a journalistic travesty would never have found its way "through an entire production cycle and to print" if there were more people of color on staff.
(No mention of the Times' portraits of women "dreaming big" in Mao's revolution in China, or its pondering of "What Killed the Promise of Muslim Communism," for what it's worth.)
With differently hued writers and reporters, there wouldn't be, for example, "objective" (quotes in the original) stories about conservatives being a minority on college campuses.
Dunbar claims the American public at large doesn't care about this kind of stuff … it's just that "whiteness" things keeps the tales coming: "I hear [conservatives] complain as they march in 'pro-life' parades while conveniently stepping over Black bodies dying at the hands of the state," he writes.
Top national media outlets suffer from a dire need to diversify content production, editorial and production operations, and executive leadership — but they are not alone. The Times' story prompted me to examine the campus news publications right here in Oberlin, which are also ill from a familiar disease of compositional homogeneity in editorial leadership.

Take The Oberlin Review, for example. Of the 12 students making direct decisions about what content the paper prints, only two identify as persons of color. That's pathetic. Out of a student body of over 2,800, the publication could only garner two students to fill those roles and challenge the shield of whiteness that coats the publication at its core.

The Grape offends as well — perhaps even more aggravatingly, as the publication has sought to be an "alternative magazine" that often calls for attention to the marginalized. Of the 17 people on the Grape's entire staff, only two identify as persons of color. They might as well update their tagline to read: "where [white] art, politics, pop culture, student life, activism and skepticism collide."
Dunbar concludes that "[t]he system that allows [the Times' article's] views to be loudly proclaimed in the city center or quietly in the halls of Congress is the same system that keeps people of color out of editorial boards and newsrooms in the basement of Burton [Hall]."
But it's not as if college publications often entertain the luxury of turning away potential employees. If students of color are applying for college paper gigs — with colleges being some of the most progressive institutions in the country — does anyone believe they're being turned away? And because of "whiteness"? 
Perhaps, as a commenter to the article says, a remedy for generating more (minority) interest in the college newspaper biz is "get[ting] the campus more interested in writing."
MORE: Boston College panel of white professors lament 'whiteness'
MORE: Stanford U. course to study 'abolishing whiteness'
IMAGE: YouTube
Like The College Fix on Facebook / Follow us on Twitter