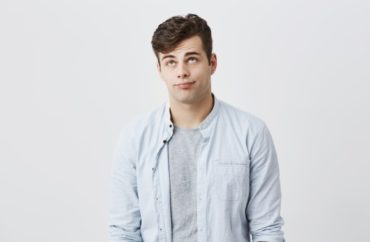 The Dr. Ruths of the future may look back upon 2018 A.D. as the year where making love was prefaced with discussions about colonialism and white supremacy.
At least on college campuses, that is … and especially if they read Rizza Estacio's column in The Daily Californian.
Titled "Decolonize Your Pussy," Estacio says she "loves fucking men of color" because she digs the shared experiences — "what it's like to be in a space, on a campus, in a world that doesn't value [them] because of [their] skin":
I like the way foreplay consists of discussions on colonialism and railing on white supremacy. I like the silent knowing of traumas, cultures and childhood memories. Something beautiful occurs when I have sex with someone who is also a person of color. It's a realization and recognition of shared centuries of history between our bodies. A narrative of pain, struggle, migration, diaspora and subjugation, interwoven to the touches that brought us here, in this moment.
If you've ever seen the movie Soul Man, you may recall Whitney Dunbar's lush "I could really feel 400 years of oppression and anger in every pelvic thrust!" The only difference here is that Estacio isn't a white progressive.
But let's not get carried away. Estacio does have some beefs with MoC (Men of Color). She can't stand the way they cut her off when she's talking(!), their sexual egocentrism ("demand orgasms"), and (she has to get an intersectional complaint in here) "the way they cling to their race to avoid recognizing their male privilege."
One guy I met at a party, and 30 minutes later he was eating me out on a couch in the basement of his co-op. We were fuck buddies for months on end — but in addition to the sex, there were hours spent unpacking his traumas, from past heartbreaks to childhood pain to his struggles with his biracial identity. I gave him space to discover himself, question the world, and have his dick sucked. I began to ask for my own emotional space, for him to reciprocate, and he promptly told me he couldn't do "this" anymore.

I met this other guy on Tinder, and after fucking for a month he tells me that we shouldn't see each other anymore because he got a sign from Allah. In moments like these, I think to myself, men of color can be such entitled pieces of shit.

But then other moments come, and I reconsider my quick judgments and blanket statements.

I had met him 20 times before, but he only stuck on me after the 20th. Sometimes I worry that he can't keep up, that all my heat will have him running. My "fuck white supremacy" attitude, my curly, coarse, tangled hair, my shit temper. I wonder if he can accept the generations of trauma I've inherited or the ingrained fear and hatred from the abusive, careless men I've been tasked with loving.
It might just be me, but it's probably a safe bet that Rizza "Life 'o the Party" Estacio does not date anyone of the pallid hue.
MORE: Student paper runs column praising 'pegging,' anal sex
MORE: 'Genitalia-centered rhetoric' biased to transgenders
IMAGE: Cookie Studio/Shutterstock
Like The College Fix on Facebook / Follow us on Twitter