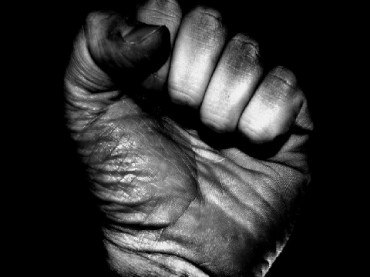 A group of angry Dartmouth College students recently refused to leave President Philip Hanlon's office and engaged in a "sit-in" that included hurling insults at the top administrator and demanding a series of reforms to address the Ivy League institution's alleged racism.
The three-day protest launched last Tuesday and ended Thursday, and resulted in campus administrators begrudgingly agreeing to address – point by point – an excessively long list of demands and grievances penned by the protestors.
Most of the 30 or so students who participated in the sit-in are part of the "Freedom Budget" campus group, which aims to force campus officials to institute affirmative action, supply financial aid to students in the country illegally, mandate cultural competency and sensitivity training for professors, increase queer studies offerings, and many other demands.
Additional ultimatums on the list: convert ethnic studies programs into full-fledged departments; increase the interdisciplinary academic focus on sexualities; enact curricular changes to force students to study social justice and marginalization; provide gender-neutral bathrooms in every building on campus; create a policy penalizing and discriminating against students who use the Indian mascot; and other demands.
The 8-page Freedom Budget had been emailed to all students and faculty in late February and had included numerous accusations alleging Dartmouth College has a racist culture. Its authors had threatened "physical action" if their list of demands were not addressed, and the sit-in last week was a result of that threat, the protestors said.
The protestors refused to leave Hanlon's office until a point-by-point response to their demands was proffered. A significant crowd turned out to observe the spectacle.
After strewing his office in hand-made signs and banners that stated phrases such as "point by point" and "meet our demands," a heated exchange with President Hanlon ensued, in which he maintained a calm demeanor and explained amidst numerous interruptions to the students he was not prepared to take their side or address their demands in detail.
This enraged the group, prompting them to verbally attack him for his alleged white, male privilege and inaction. While protestors did not scream, they raised their voices in anger and angst, as well as repeatedly laughed in his face. The group also would interrupt Hanlon with snaps and various hand signals to illustrate their disapproval of him.
Hanlon maintained his composure, saying: "What I'd rather do is have a conversation. This is not a conversation. I'd rather sit down with you and with the whole campus and discuss what are the best solutions."
The back and forth went on for hours and at one point a member of the Freedom Budget and a senior at Dartmouth, Jillian Mayer, told Hanlon his response was "racialized and white, gendered and masculine."
The climate intensified when a student, who was an observer and not part of the Freedom Budget group, decided to jump in and defend Hanlon, calling respectfully for the protestors to stop attacking the administration and focus instead on changing the campus climate from within.
That student was then verbally attacked, with one protestor telling him: "As a white man, you will never, ever, ever experience racism. You will never be stereotyped based on the color of your skin in a negative way."
When the student again attempted to express himself, his voice was drowned out by shouts and laughter from the protestors.
At the end of the day, Hanlon left his office, leaving the Dean of the College, Charlotte Johnson, to summarize the college's position. She told the protestors that officials are willing to conduct an independent campus climate survey as well as assign relevant administrators to address salient points in their demands and meet with select representatives of the group.
The Freedom Budget group balked at that, saying they wanted a point-by-point response to their 8-page manifesto.
Eventually administrators agreed to allow the protestors to spend the night in the building, though they would not be allowed to remain in Hanlon's office itself.
Through many iterations of warnings on the part of Dartmouth security personnel, protestors decided on an individual basis that eight of them would remain in the office and potentially face latter disciplinary action, while nine would sleep over in the building lobby.
Contrary to online rumors of water and electricity being cut off to the protestors, Dartmouth Safety and Security officers went as far as to bring power strips, food, water, and even candy to those illegally occupying the space, according to witnesses.
Wednesday brought an outdoor protest to call attention to the ongoing occupation that included singing and a march, complete with banners.
After three days and two nights of protest, the Dartmouth administration agreed to a set of terms to bring the sit-in to an end. Protestors had slept in the office Tuesday and Wednesday night.
Campus officials agreed to only pursue low-level consequences for the protestors, and promised to address each demand made in the Freedom Budget, while stressing that this did not constitute a commitment to any specific actions.
College Fix contributor Sandor Farkas is a student at Dartmouth College. He observed a majority of the sit-in.
Like The College Fix on Facebook / Follow us on Twitter
IMAGES: Main – Bruckellb/flickr; Inside: Dartmouth screenshots (YouTube, Twitter)