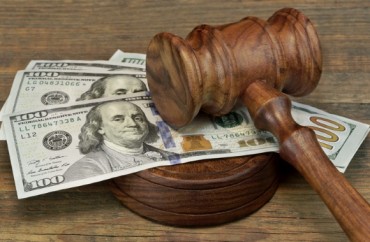 King's College (Pennsylvania) environmental studies student Jennifer Ercolani has sued the school and the non-profit Chesapeake Bay Foundation for $50,000 after she fractured her hip during a game of tag.
Ercolani had joined other students in the game following a mud run at a wildlife refuge managed by the CBF.
She "unexpectedly stepped into an area of extremely thick mud" which held her right leg immobile as she tried to turn, leading to the injury.
In the suit, Ercolani also claims she suffered a "shock to her nervous system."
The lawsuit claims course instructor Brian Mangan did not give Ercolani the option to sit out during the activities, nor did the foundation properly warn of the dangerous condition of the premises.

Ercolani was not made aware of "the presence of uneven terrain below the surface of the water, the variance in the water level and of the variance of the depth and consistency of the mud on the floor of the marsh," wrote Wilkes-Barre attorneys Ruth Slamon Borland and David P. Tomaszewski.

According to King's website, the class is an upper-level "immersion course focused on the history, geology, economy and ecology of the Chesapeake Bay." The class is taught by King's faculty in partnership with the Chesapeake Bay Foundation.
EAGNews.org reports that student who claims he was in the same class has a different take on events that day:
"Clearly she was not listening to the lectures or the guides at CBF. Being someone who went on this class excursion, we were fully aware of the change in depth before even going into the marsh and also Dr. Mangan is definitely not one to forcefully make anyone do anything," Andrew Witterschein wrote.
Like The College Fix on Facebook / Follow us on Twitter
IMAGE: Shutterstock