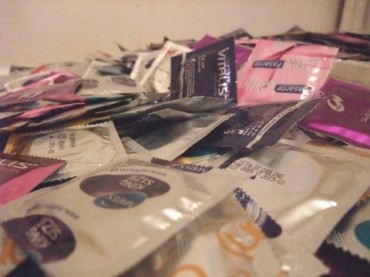 Christina Hadford, vice chairwoman of the Young America's Foundation chapter at the University of Virginia, has several valid complaints regarding a so-called Condom Olympics event her venerable college recently hosted:
First, this event lacked any reliable educational component. Advertisements promised the event to be staffed "by local healthcare professionals as well as student leaders from around grounds." In actuality, neither healthcare professionals nor Peer Health leadership were present for the duration of the event. Rather, Resident Advisors (who, according to interviewed RAs, do not receive any substantial sexual health training) sat around posters decorated with condoms, lube, and questionable facts. The "Condoms and Sexual Health" poster, for instance, derived its information from a website called " Guyism: What Guys Need" and was written by the author of similarly ridiculous articles like " Who Would You Rather: Beyonce or Jenifer Aniston?" and " 14 mind-blowing things you need to know about threesomes." The "Down 'n Dirty Jeopardy" poster professed blatant falsehoods. For example, one question,"This is the only contraceptive that can also prevent the spread of STIs, including HIV" had the response "condom." In fact, abstinence is the only contraception that guarantees protection from STIs.
Well said, Christina. She also pointed out that the event perpetuated the notion that casual sex has no harmful repercussions, and also noted the event was a gross misuse of university funds.
Read the entire well-written piece here.
Like The College Fix on Facebook / Follow us on Twitter
IMAGE: Robert Elyov/Flickr