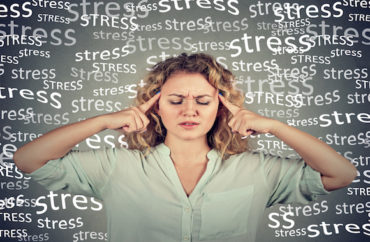 'Often underqualified and overloaded'
Student workers have been tasked with running the women's center at Georgetown University, over a year after the center's program director departed and several months after its last full-time staffer quit.
The Georgetown University Women's Center is currently being run by three undergraduate students and a rotating cast of volunteers from the LGBTQ Resource Center, The Hoya reports. The LGBTQ center has "filled in the gaps by supplementing student interns and co-hosting programming," while "student interns…have had to take on increased leadership responsibilities that have usually fallen to the director, such as training new interns."
Nearly a year after launching the new hiring process, the school "has only just created a committee of community members." The center, meanwhile, has drastically cut back on its programming:
While the Women's Center is still providing basic resources such as pregnancy tests, pads and tampons, it has not planned independent programming this year, instead partnering with the LGBTQ Resource Center, and it discontinued hosting regular feminist roundtables and collaborations with student groups, according to [senior staff member / undergraduate student Caroline] Sarda.

While the Women's Center was able to continue WAGE workshops and the VOICES retreat last year because of [former coordinator Karla] Rondon, her departure this June left the Women's Center without any full-time staff.

Without the full-time support of a programming coordinator, student interns have been left without guidance on planning future independent programming, according to Sarda.

"We are not really able to do our own independent programming, and it's unclear how we are supposed to go about co-sponsoring events with student groups," Sarda said. "Us student workers have no idea what the center's budget is for the year, and we have no real guiding, coordinating force behind any independent programming the women's center would do. We really just never know what's going on."
One campus official said the school plans to begin interviewing candidates for the directorship this November.
MORE: Campus women's center offers support for 'chestfeeding'
IMAGE: pathdoc / Shutterstock.com
Like The College Fix on Facebook / Follow us on Twitter