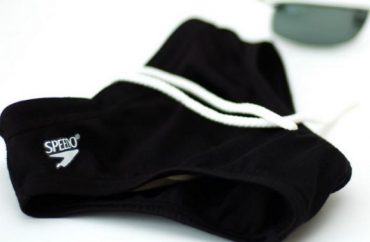 Concerns: 'body image,' 'bro-iness'
The Claremont Colleges' "On the Loose" outdoors club has canceled its annual Mt. Baldy Speedo Hike, in which male students typically don Speedos and female students bikinis as they trek up the mountain, citing concerns that the activity is not inclusive enough to all body shapes and fitness levels, and that it also sends an overly masculine message.
"By having the Speedo Hike as our official welcome event each year, we unintentionally sent the message that to participate in OTL, you must be fit and comfortable with your body image," the student group stated this week on its Facebook page announcing the decision. "The name 'Speedo' itself inherently implies bro-iness. OTL is so much more than just that, but many potentially interested students get turned off to our club each year because of Speedo Hike. … We are always working to make OTL a more open and inclusive space …"
The club also said the hike is more difficult than people realize.
"The hike is extremely strenuous, and it is really difficult to safely lead 100+ half naked people up and down the summit of a 10,000 ft mountain," their post stated. " … Potentially interested students get turned off to our club each year because of Speedo Hike."
Steven Glick, a student at the college consortium and editor of the Claremont Independent, which first reported the story, said the decision is disappointing.
"The cancelation of the Speedo Hike was completely unnecessary," Glick said in an email Wednesday to The College Fix. "Any students who did not wish to attend the event were more than welcome to stay at home instead. Rather than being an 'inclusive' decision, the cancelation of the Speedo Hike served only to exclude those students who would have liked to participate in the event from enjoying a fun outdoor activity together. If On the Loose wants to cater to out-of-shape, non-outdoorsy students, perhaps they should consider starting a different club."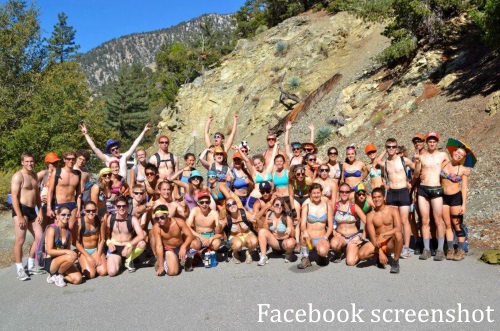 A similar sentiment was shared by student Jeremy Snyder, a member of the club. Writing on Facebook, he said he understands why having the Speedo Hike as the first official event of the school year may not be the best first impression, but he does not support canceling it altogether.
"OTL should strive to serve as many people from as many backgrounds as possible, but this should be an additive process, not a reductive one," Snyder stated. "In terms of enabling outdoor experiences, taking the speedo hike off the docket is a net negative. No progress is made by its cancellation. … The decision takes away a beloved tradition from many of OTL's most committed members, and removes a chance for people to share an unparalleled bonding experience with people they might not otherwise meet, all without giving any ground to goals of inclusivity."
But the decision has been supported by others.
The Independent quotes Clarissa Worcester, a staffer at a campus Outdoor Education Center, as stating on Facebook that "the publicity/legacy surrounding that of the speedo hike is immediately and inextricably ostracizing. Not to mention how it directly excludes individuals with religious dressing practices. No matter what work you do, the 'speedo hike' will manifest itself as OTL taking out and funding a group of students that is nearly guaranteed to be almost exclusively outdoor-experienced, fit, and heavily swayed in the direction of outdoor—and otherwise—privilege that OTL is trying to work against."
This decision is the latest in a long parade of politically correct events that have unfolded at the Claremont Colleges, a consortium of five private, undergraduate liberal arts colleges in Southern California.
Last April, students canceled plans to screen "Zoolander 2" on campus, saying they were concerned over the way in which the movie portrayed those in the LGBTQ community, as well as how it mocked "marginalized identities."
Also that month, a student art project — a mural of a gun shooting flowers — was largely covered over after it was accused by one student of being an "emotionally triggering" image that threatened black students.
Also in April 2016 a dinner party to honor female students of color at the Claremont Colleges was canceled because it was too inclusive for seeking to honor more than just African-American women.
And yet again in April, students protested the decision to invite former Secretary of State Madeleine Albright as a commencement speaker.
In March of this year, a student government leader alerted campus police after "#trump2016" was found scrawled on a dorm room door, calling it "racist … violence."
And last year students refused to allow a yacht club to form, saying the term "yacht" is "offensive" and the sport too "exclusive."
Yet many at the five campuses seem to have no problem mocking conservative students.
Glick, editor of the Independent, had to resign in February from his campus job at a writing center after being continually harassed by its progressive staff. Students this year also created a parody Facebook page that used Christianity in its attempt to mock conservative students at the Claremont Colleges.
Like The College Fix on Facebook / Follow us on Twitter