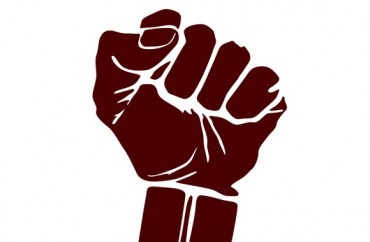 Another college president is in the hot seat, facing a parade of demands from angry students claiming institutionalized racism.
The president? Dr. Karen Haynes. The school? Cal State University San Marcos.
The demands? As reported by The Cougar Chronicle campus newspaper, students stormed the "Open Dialogue on Educational Equity & Inclusion" forum Wednesday to lodge their dissent:
During the forum, Arellano and fellow M.E.Ch.A. member, Alejandra Rosas, stood before the forum and read a letter on behalf of the United Students of Color Coalition, which listed their demands for President Haynes. These demands included increased funding for Ethnic Studies and Women's Studies departments, the reinstatement of Arturo Ocampo, renaming campus community centers as Social Justice Centers, the opening of a black student center on campus in fall 2016, gender neutral bathrooms in all buildings and Associated Students Inc. "establishing true autonomy and no longer reporting to Student Affairs."

"CSUSM students call upon the administration to take action," Arellano said.

The United Students of Color Coalition letter also addressed Haynes directly.

"We demand the resignation of President Karen Haynes if student demands are not addressed and if it is made clear that President Haynes is not able to support and acknowledge student concerns regarding diversity …" Rosas said.
In response, Haynes said she would study the demands and work to increase diversity, the Chronicle reports.
RELATED: Student protests against 'systemic racism' hit 72 colleges and counting
Like The College Fix on Facebook / Follow us on Twitter
IMAGE: Shutterstock