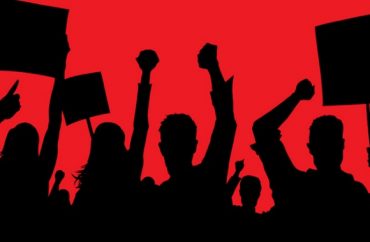 University is 'putting [students] in danger,' petition argues
Students at the University of the Arts are demanding the firing of a controversial professor there, insisting that her opinions are putting students at risk and that she should be replaced by a "queer person of color."
A petition at Change.org, started by student Sheridan Merrick, asserts that Camilla Paglia "has been teaching at UArts for many years, and has only become more controversial over time."
Paglia is known as a sharp critic of American feminism as well as various other aspects of American political and social culture. Her opinions on transgenderism have generated controversy in the past; at one point she referred to the transgender zeitgeist as "a symptom of cultural collapse."
The petition calling for her firing, which thus far has been signed by over 800 people, lists numerous other reputed transgressions:
In recent interviews she has blatantly mocked survivors of sexual assault and the #MeToo movement, and in classes and interviews has mocked and degraded transgender individuals. She believes that most transgender people are merely participating in a fashion trend ("I question whether the transgender choice is genuine in every single case"), and that universities should not consider any sexual assault cases reported more than six months after the incident, because she thinks those cases just consist of women who regret having sex and falsely see themselves as victims.
The only example the petition provides of Paglia's controversial comments is a YouTube video in which she criticizes campus victim culture.
The petitioners make numerous demands of the university regarding Paglia, including that she be fired "and replaced by a queer person of color." (The petition notes that, "if, due to tenure, it is absolutely illegal to remove her, then the University must at least offer alternate sections of the classes she teaches, instead taught by professors who respect transgender students and survivors of sexual assault.") The students also demand that the university "sit down with a group of transgenders students and survivors of sexual assault to discuss how they can best be supported moving forward. This group must include students of color."
"UArts: you are disrespecting your students and putting them in danger. Do better," the petition concludes.
One signatory of the petition identifies himself as David Jacobi. A David Jacobi is listed as a faculty member at the university on its website. On the petition, the signatory writes: "My students deserve better than a bigoted grifter as faculty."
MORE: Petition calls for firing of professor over Kavanaugh comments
IMAGE: Danomyte / Shutterstock.com
Like The College Fix on Facebook / Follow us on Twitter