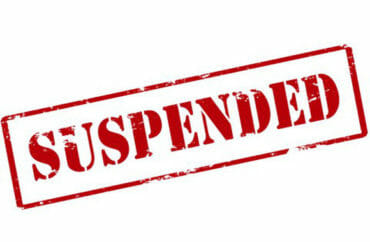 'Snitches get stitches'
Students are rallying around a professor suspended after publishing a satirical "anger translator" video, one which he said was intended to be humorous. The university claims to have discovered multiple problematic videos after complaints about the initial clip.
WKMG-TV reports that Kollbe Ahn, a chemistry professor at the University of Central Florida, posted the video in which a student "translates" his unseen anger. At one point the "translator" states: "You motherfuckers must have forgot that snitches get stitches."
WKMG says that Ahn was suspended shortly after posting the videos. The university, in a statement, said that the school had received "several verbal complaints" about the clip, and mentioned "a channel that included multiple videos."
Now Ahn's students are speaking out in support of the dismissed professor. A petition on Change.org, posted by Anna Seo and directed at the school's president Thad Seymour, states that Ahn was suspended "for posting a satirical youtube video that the administration did not support." The petition gave an explanation of what the video purported to be:
The video was addressing a student in the class that accused him of not teaching organic chemistry and reported him to the department of Chemistry. It turned out to be a misunderstanding as the class had a special seminar scheduled for the day and Organic Chemistry material was in fact being taught on all other days. In response to the situation, Dr.Ahn posted a video to his youtube channel addressing the situation with his "Anger Translator". Dr.Ahn told the class that the video was a joke during the lecture and ensured that the student did not need to worry about any retaliation. Dr.Ahn treated the class like a family and the class does not agree with the University's decision to disrupt the course curriculum led by him.
"Dr. Ahn was exercising his freedom of speech OUTSIDE of his class and the class believes his suspension is unjust to him and every student in that class," the petition reads. It currently has over 800 signatures.
In a video posted after his suspension, Ahn said he was escorted off the campus by police officers. He said he was forbidden from coming to campus and forbidden from talking to any students from the university.
"I don't know if that violates my First Amendment rights, but anyway, I'm following that order," Ahn says.
MORE: School suspends prof, forbids him from talking to students after racism charge
IMAGE: CarmenKarin / Shutterstock.com
Like The College Fix on Facebook / Follow us on Twitter