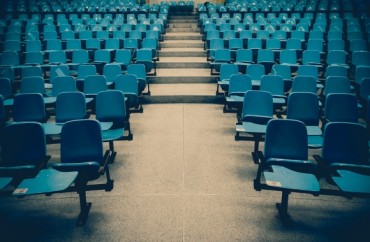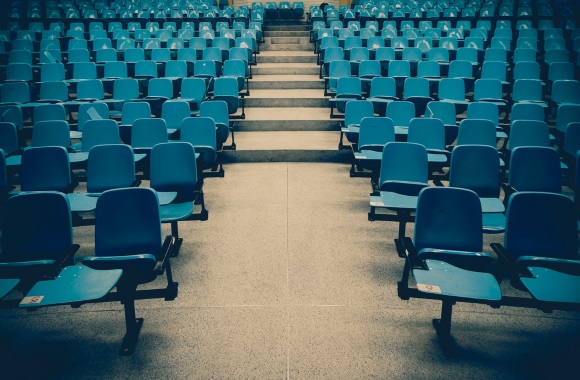 'Snowflake students were afraid of the actual words of eyewitnesses'
An Irish-born investigative journalist and filmmaker wanted to show audiences a different side of the deadly confrontation between an officer and a young man in Ferguson, Missouri, that helped propel the Black Lives Matter movement into the forefront of national politics.
He wrote a play consisting solely of what the media had largely ignored: "verbatim" excerpts from 25 days of grand-jury testimony.
In an apparent attempt to thwart others from hearing a message that undercut key myths of BLM, including "Hands Up, Don't Shoot," a group of about 50 students reserved nearly the entire theater for the final performance of Phelim McAleer's "Ferguson" during its two-week New York City run.
The Daily Signal reports on the suspicious turn of events:
A representative from the Community College of Philadelphia had contacted McAleer to see if accommodations could be made for about 50 students. McAleer obliged, but he was informed on Saturday morning that almost all of students had decided to back out at the last minute.

"I was really excited, and so were the cast, so I organized a group discount and a Q&A afterwards with the cast and myself so we could all discuss the issues raised by the play," McAleer said in his email. "I thought the students would really benefit to hear verbatim what went on in the grand jury room during the Michael Brown investigation. In the end, 53 tickets were booked—almost all the house."
"A handful" from that block of 53 showed up. (The no-shows didn't have the excuse that white actors portrayed nonwhite roles, either.)
Using grand jury testimony, 'Ferguson' stage play challenges media narratives https://t.co/pHqbuG8wQT via @KevinMooneyDC @DailySignal

— Phelim McAleer (@PhelimMcAleer) November 9, 2017
MORE: University cancels play accused of criticizing Black Lives Matter
The Community College of Philadelphia representative later explained the four-dozen no-shows to McAleer as a result of "the controversy surrounding the play," according to McAleer:
"Don't forget Ferguson is verbatim theater. It creates the drama using only actual words from the grand jury transcripts," McAleer continued. "That is what these snowflake students were afraid of—the actual words of eyewitnesses—and many of these witnesses were minorities.
The actors weren't thrilled about the verbatim material either.
Ian Campbell Dunn, who played officer Darren Wilson, said he "personally did not believe" the officer's account, but as an actor he wanted "to capture as much of what it must have been like in that situation, which was traumatic for everyone involved."
Cedric Benjamin, who played Michael Brown's friend Dorian Johnson, even staged a mutiny after the final showing:
Benjamin asked audience members to activate their smartphones and record his criticisms of the play and what he regarded as an unbalanced presentation of the Ferguson shooting.
Using any more verbatim material, as Benjamin wanted done, "would have made Brown look more guilty and Wilson look more innocent," according to McAleer.
Sometimes the truth isn't pretty, he said, noting the play is "as much about journalism" as the Ferguson fallout:
This is about checking primary sources and looking into what these people actually saw and not what they said they saw. That's something many journalists failed to do.
Read the story, which goes over the grand-jury testimony at length, and follow McAleer, who also made the abortion documentary "Gosnell," on Twitter.
MORE: College leaders defend decision to cancel 'racist' play
IMAGE: Shutterstock
Like The College Fix on Facebook / Follow us on Twitter