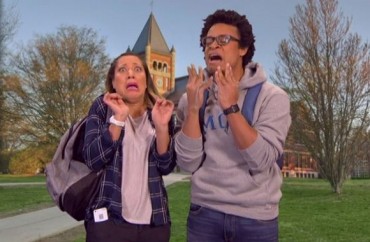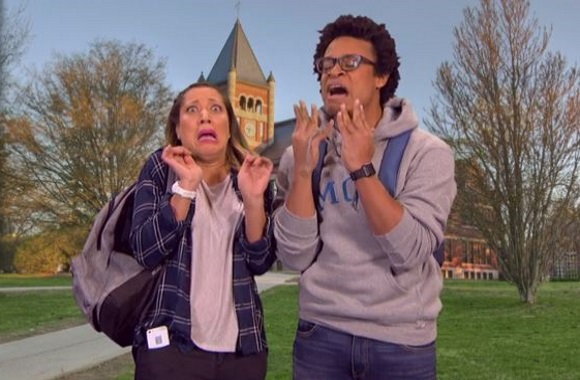 Letting employers and graduate schools know your grades is an attack on "marginalized" students.
That's the claim by "two dozen student groups" who are up in arms over Johns Hopkins University's plan to stop hiding freshmen first-semester grades from their transcripts starting with 2017's entering class, The Baltimore Sun reports.
A handful of other colleges have similar policies, but according to the JHU committee that recommended the end of the 45-year-old "covered grades" policy – transcripts say either "satisfactory" or "unsatisfactory" – it's harmful to students:
Hopkins administrators say covered grades might give students a chance to goof off, put off learning good study skills, or cram difficult courses into their first semester.

"The students who we attract to Hopkins are highly accomplished and academically strong, but we do recognize that they need support in transitioning to the Hopkins environment," said Kevin Shollenberger, the vice provost for student affairs. "We feel that the best way to help them transition is to give them the study skills that help them do well here.

"We're concerned that the covered grades may delay them in seeking that type of help."
Officials also say that covered grades make its students less competitive for grad schools and employers who want to see their full academic record. According to Michael Reilly of the American Association of Collegiate Registrars and Admissions Officers:
I think most grad schools and employers look at progress. It might look bad if those students did poorly their first year, but I would look and see if that student did better over time.
Student groups say that if the world knows their grades for their first semester at Hopkins, they'll be "stressed out" and have even worse mental-health problems.
And, of course, it's racist:
"A lot of kids come here from private schools," said Chase Alston, a rising senior from Waldorf studying public health. "They're better equipped to handle coming to school.

"Students from marginalized populations, they may need more time to figure out what resources work for them and what study habits work for them."
One student activist illustrates just how much higher ed has become a consumer product:
"I've heard a lot of feedback from parents and the administration that kind of makes it feel like we are just trying to be coddled, and it's not it at all," [Erica] Taicz said. "I'm paying so much, I expect to be able to be critical of that service when it doesn't support me."
h/t Inside Higher Ed
Like The College Fix on Facebook / Follow us on Twitter