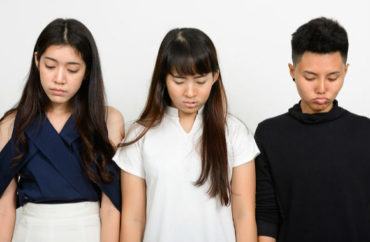 The last time Students for Fair Admissions sued the University of Texas-Austin to overturn its affirmative action policies, the group's lone purported "standing member" was disqualified because that person applied to UT's music school, which doesn't consider race or ethnicity.
Now that it has fresh students who were denied admission under the taxpayer-funded university's "holistic" process, SFFA is giving it another try.
The new lawsuit, filed in Travis County District Court, represents students rejected because of their race in 2018 and 2019, the Austin American-Statesman reports.
They claim the holistic review, which is applied to less than a quarter of applicants and takes race and ethnicity into account, violates both the state constitution and statutory law. (At least three in four UT students get in because of state law that grants admission based on high school class rank.)
The state's bill of rights prohibits differential treatment under the law "because of sex, race, color, creed, or national origin," while the state's civil practice code has an antidiscrimination provision. Both are invoked in the lawsuit, according to the American-Statesman.
A spokesperson for UT said the university hadn't received the lawsuit but agreed with the court's dismissal of SFFA's previous lawsuit. The administration "remain[s] confident in the lawfulness and constitutionality of UT-Austin's holistic admissions policy, which the U.S. Supreme Court upheld in 2016." The new suit doesn't invoke the U.S. Constitution, however.
Coverage of the suit by American-Statesman and Chronicle of Higher Education doesn't mention the race or ethnicity of the students who are suing. SFFA tried to replay its Harvard University playbook two years ago by recruiting plaintiffs of Asian descent to sue UT.
Though it claims to be recruiting students of all races and ethnicities who were rejected by UT, SFFA's UTNotFair.com features a student of Asian descent.
Read American-Statesman coverage.
MORE: SFFA recruits Asian plaintiffs for University of Texas suit
IMAGE: Ranta Images/Shutterstock
Like The College Fix on Facebook / Follow us on Twitter