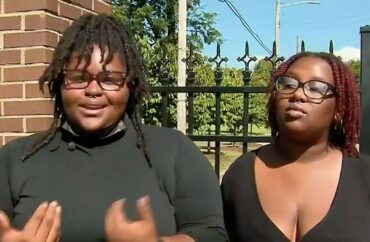 COVID funding allowed the university to clear outstanding tuition balances through January 2023
A small, private Nashville-based university dropped students with large unpaid tuition balances from classes rosters and plans to kick them off campus despite a student protest and petition.
Fisk University student Tamaya Kimble told The College Fix she realized she had been unenrolled from her courses when her class schedule on the school's online platform came up empty, in what's being referred to among the campus community as "the purge."
"I knew that the purge was … happening at this point, but I wasn't aware of how quickly we would've been unenrolled from our classes," Kimble said.
"While Fisk has been extending grace in past years, you cannot deny that this new policy is completely … wrong," she said. "At the end of the day, all accountability cannot be held onto students."
Fisk University is a highly ranked historically black university and is the oldest institution of higher learning in Nashville, Tennessee, it states on its website.
Local news station WLPN reported earlier this month that the university had enforced the payment cutoff on Sept. 8.
"Brynn Patterson, who's been helping organize demonstrations, said she was told the cutoff was immoveable," according to the outlet.
The station had reported a few weeks prior that Fisk students "began a multi-pronged protest [Aug. 31] over a new policy that threatens to kick some of them off campus in a matter of days."
Students wore black and occupied Cravath Hall, an administration building.
They said their intention was "to let (the administration) know that we are the students here of this university, and without us, there is nothing," according to the news outlet.
The students staged the sit-in because those who didn't pay off their accounts, like Kimble, got "purged" from their classes the week prior.
Right now The College Fix has a back-to-school campaign to help us continue to support our amazing student journalists. A donation today will be matched thanks to a generous limited-time matching gift opportunity from a friend of The Fix! CLICK HERE for more details — and thank you!
A MSN news station, WSMV Nashville, reported two weeks ago that "according to emails sent to Fisk students, anyone who owes more than $1,500 needs to pay off their account or start a payment plan by September 8, or they will have their enrollment dropped."
Fisk University Interim President Frank Sims issued a statement on the controversy in early September.
"A policy that was announced in December 2022 requir[es] students to maintain their account balances below a minimum threshold," Sims wrote. "This policy went into effect this fall 2023 and requires students to demonstrate their commitment to not exceed that balance threshold prior to the beginning of the next semester."
"Students have until September 8th to make arrangements (including setting up payment plans) for the fall semester to avoid being disenrolled," he continued. "The administration is doing everything in its power to support students….every office from financial aid to student accounts is available to meet with students individually."
Federal COVID funding had allowed the university to provide "unprecedented assistance to students by eliminating outstanding balances up to January of 2023," Sims said.
However, "the University repeatedly communicated the unprecedented and one-time nature of this federal support to prepare students to meet their subsequent financial obligations," he stated.
"Allowing students to defer their financial obligations not only undermines the University's ability to meet its fiscal responsibilities but also the student's ability to successfully matriculate from the University," he wrote.
The Fix reached out by email to President Sims, Executive Director of Marketing and Communications Maya Brown, Budget Analyst Cynthia Goins, Associate Professor of social justice Ricardo Guthrie and Daniel Tramuta, an enrollment services consultant. Tramuta directed The Fix to permanent Fisk employees, and no others responded.
'We demand a delay of the course purge until November 1st,' a student petition reads
Fisk student Brynn Patterson started on Aug. 26 a Change.org petition asking for leniency.
"I am deeply troubled by the course purge that took place on August 23 and August 25, 2023," Patterson wrote. "I urge the university administration to delay the course purge until November 1, 2023."
"This purge has caused immense stress and uncertainty in many of our lives as we strive for educational success amidst these challenging time," Patterson continued. "The lack of communication between the university administration, faculty members, and students has only added to our anxiety."
The petition has 401 signatures as of Thursday.
Patterson also addressed a 15-page letter to the Fisk "administration and leadership" on Aug. 30, apparently speaking on behalf of fellow students and outlining a list of "demands."
"We demand a delay of the course purge until November 1st," Patterson said. "We demand that the purge be pushed back to when registration for the spring semester is about to start, likewise to how it has been done in years past."
"We believe it is cruel and unethical to effectively kick students out with little warning, force them to leave, and deactivate their meal plans," she continued. "We propose that the course purge be delayed so that students have time to gather money."
Patterson also demanded an "emergency fund" for students who cannot pay, better "communication" regarding financial aid, temporary housing for students who can't clear their balances, "counseling and financial advisory services" and other supports.
MORE: UIowa spends $600K in COVID funds on 'People's Law Library'
IMAGE: WSMV4 Nashville/YouTube
Like The College Fix on Facebook / Follow us on Twitter