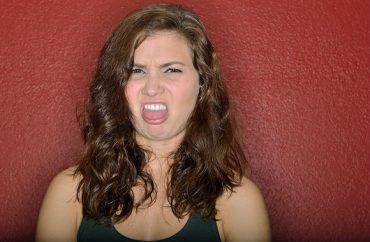 Need sponsorship: 'quality dildos, especially super large ones, can be pricey'
Pro-gun students believe the University of Texas-Austin is violating their rights by letting professors keep guns out of their offices.
They are pursuing relief with the Texas attorney general, who has previously said schools can't ban guns in dorms under the state's new campus-carry law.
Anti-gun students believe their personal safety is at risk if campus carry is enforced.
They are pursuing relief with sex toys.
For the second time in a year, UT-Austin students will strap "giant swinging dildos to our backpacks" to protest campus carry, which took effect Aug. 1.
The "Campus (DILDO) Carry" protest Aug. 24, organized on Facebook by Jessica Jin, Ana López and Kailey Nicole Moore, is intended to highlight the novelty of state law allowing weapons on campus but not the public display of dildos, which is considered illegal obscenity and also a violation of campus policy.
MORE: A new way to protest gun rights – with dildos
The new law permits licensed individuals who are 21 years old or older and have a concealed handgun license to carry their loaded concealed weapon into most buildings at public universities.
"Fighting absurdity with absurdity," says the organizers' official website.
They say anyone can participate in solidarity – "alum, non-UT students, people outside of Texas." Carrying dildos is "just about as effective at protecting us from sociopathic shooters, but much safer for recreational play."
Organizer Jin wrote on Facebook she would "find a dildo supplier sponsorship" if enough students agree to participate, since "quality dildos, especially super large ones, can be pricey."
As of Thursday night, 10,000 Facebook users said they were "going" and another 3,400 "interested."
You cannot 'delegate this authority' to professors
Students for Concealed Carry went the less graphic route in its Aug. 4 letter to Attorney General Ken Paxton about the gun-free office policy adopted by UT-Austin and UT-San Antonio under pressure from professors.
The group has made its case going back to December, when it released a point-by-point analysis of the recommendations of UT-Austin's campus carry task force.
MORE: It's illegal to publicly show a dildo in Texas
After notifying UT-Austin and UT-San Antonio leaders of its objections July 29, the group learned that UT-El Paso and UT-Dallas had adopted similar policies, and that "numerous" other UT campuses are considering them as well.
"We implore you to take immediate action to mitigate these efforts to circumvent the clear intent of Texas Senate Bill 11," the group told Paxton last week.
Attorney General Complaint Filed by Students for Concealed Carry, Against the University of Texas System by Texas Students for Concealed Carry on Scribd
SCC said the office policy would "preclude many if not most licensed faculty, staff, and graduate students at these universities from being able to lawfully carry concealed handguns on campus."
It pointed to Paxton's Dec. 21 opinion letter, which is not legally binding, written in response to a request for legal analysis that asked about then-proposed campus regulations of guns.
MORE: Texas professors say they'll flout law with no-gun policy
"No provisions within S.B. 11 [the campus-carry law] authorize a president or chief executive officer to delegate this authority" to make rules regarding the carrying of concealed handguns on campus "to individual professors," Paxton had written.
Reading the law "as a whole suggests that the Legislature did not intend to allow such piecemeal regulation of handguns on campus," Paxton's letter said.
SCC pointed out that both UT-Austin and UT-San Antonio allow professors to give oral notice of their gun-free office policy. It claims this is an attempt to evade a portion of the law that bans "signs" to notify concealed carry holders they cannot enter the premises.
"Legislators recognized the very specific safety considerations unique to campus environments and provided the leeway for campus presidents to consult with students, faculty, and staff to tailor rules and regulations for their own institutions,"  UT System spokesperson Jenny LaCoste-Caputo told The College Fix in a statement.
MORE: Vince Vaughn loves campus carry
"We believe the policies UT institutions have in place – including those allowing occupants to declare their individual offices as gun-free zones – are permissible under the law."
J.B. Bird, director of media outreach at UT-Austin, told The Fix its policies are "fully consistent with state law."
He noted they were developed by "a working group that was chaired by a noted law professor and which included a former Chief Justice of the Texas Supreme Court."
.@gregfenves speaks on first day of campus carry. @KXAN_News pic.twitter.com/8ucfI3BDoO

— Phil Prazan (@PhilPrazan) August 1, 2016
State: Ban guns from class and you'll be disciplined
At the same time SCC is trying to widen the part of campus where concealed weapons are permitted, three professors – Mia Carter, Jennifer Glass and Lisa Moore – are fighting for the right to ban guns in their classrooms.
Less than a week after their last court appearance in a lawsuit against UT-Austin – in which neither side could agree whether professors would be punished for banning guns in class – Paxton and UT-Austin lawyers said in a joint filing that professors would indeed face disciplinary action for bans.
MORE: Attorney general says guns allowed in dorms
In the professors' brief, their attorney argued that the law and UT's campus-carry rules are "too vague for his clients to know if and how they might be punished if they tried to keep gun owners out of their classrooms," The Dallas Morning News reported.
The trio of anti-gun professors is asking U.S. District Judge Lee Yeakel for at least one more semester so that a public trial can be held on whether the new law is a violation of their constitutional rights to free speech and equal protection.
Paxton and UT-Austin asked Yeakel Monday to throw out the lawsuit, saying the policy's "incidental impact" on free speech – the possibility that classroom debate will be chilled with weapons in class – does not violate the First Amendment, The Texas Tribune reported.
Prof. John Ellison at Texas A&M is retiring over the new campus carry law.
The genetics professor told KBTX that "a gun is simply not a necessity in a classroom. It's not even a benefit in a classroom."
Paxton's office did not respond to a request for comment.
MORE: We'll have to give you As or you'll shoot us
MORE: UT ignores law, bans guns in dorms
Like The College Fix on Facebook / Follow us on Twitter
IMAGE: Aspen Photo/Shutterstock, Rawpixel/Shutterstock