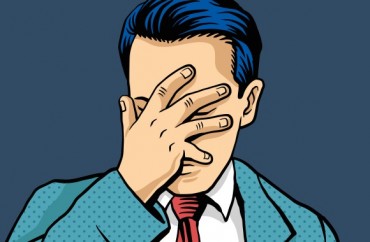 You may have read over the years, especially on social media, commenters ridiculing how anything can be considered "racist" these days.
Unfortunately, a New York University graduate student has added food reviews to the list.
Sara Kay examined 20,000 Yelp restaurant reviews as part of her masters thesis in NYU's Food Studies program, and her research told her "a lot about […] about the depths of the internet," especially the fact that "the word 'authentic in food reviews supports white supremacism."
Writing in Eater, Kay reports that seven percent of the total reviews she looked at contained "authenticity language," and while she concedes she doesn't know "anything about the specific demographics of the reviewers"(!!), her sample size "reflects the dominant culture: one which is continuously and historically rooted in favoring the white, Eurocentric experience."
When reviewers picture authenticity in ethnic food, they mentally reference all the experiences they've had before with that cuisine and the people who make it — and most of the time, reviewers view those experiences, whether from personal interaction or from interacting with media, as not positive. Reviews tend to reflect the racism already existing in the world; people's biases come into play.
Kay says Yelp reviewers who use "authentic" note things like "dirt floors, plastic stools, and other patrons who are non-white when reviewing non-European restaurants."
On the other hand, when that term is used to describe European eateries, it's "associated with more positive characteristics."
While it might seem good to label restaurants as authentic, the usage of the term builds an authenticity trap where reviews reinforce harmful stereotypes that then become nearly impossible for restaurateurs to shake off. Negative traits like "gaudy signs" and decor, as well as price, end up becoming necessary to maintain positive reviews for being "authentic." But those same traits impact overall Yelp review rating; there's a negative correlation […] between star rating and the amount reviewers use the word "authenticity" in Chinese and Mexican food. As people talk about authenticity more online, star ratings decrease, independent of food quality. …

Bringing in newer decor, sourcing local produce, charging higher prices, or taking creative liberty with a menu might allow non-Western restaurants and cuisines to compete in the larger dining landscape. But then, the restaurant might not meet the expectations of diners who expect authenticity in the "correct" way. Many restaurants end up losing either way: stay "gaudy" and authentic, and receive lower ratings; or update and be "not authentic," and receive lower ratings.
Kay concludes that restaurant review language "directly supports a hierarchy where white, Western cuisine is allowed more creative latitude to expand, explore, and generate profits than its non-Western counterparts," and "authenticity" is used to "promote white supremacist norms [and] furthers an atmosphere that's antithetical to the spirit of authenticity."
Be sure to read the comments at the end of Kay's piece.
MORE: Don't say 'Google' something … because the search engine is racist
MORE: University closes anti-racism art exhibit for being racist
IMAGE: Shutterstock.com
Like The College Fix on Facebook / Follow us on Twitter