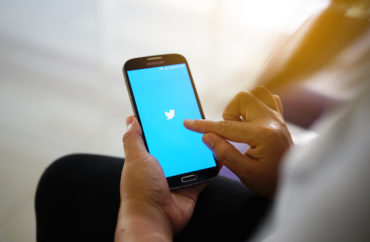 Female academics have fewer followers, retweets, likes than males
A study by several researchers has determined that gender dynamics play a role in an academic's visibility on the social media platform Twitter, with women in higher education getting noticeably less attention than men.
The study found that female academics have "disproportionately fewer Twitter followers, likes and retweets than their male counterparts on the platform," Inside Higher Ed reports. Those numbers held true regardless of one's level of activity on Twitter and one's rank or status in academia.
The study looked at the Twitter accounts of researchers and academics in the health policy industry. The authors determined that, compared with women, "men may still be considered the more authoritative voices, even within the same academic rank."
Though the data set included more female Twitter users than males, ultimately the metrics were skewed toward men:
The men followed about 375 people, on average, while women followed 332. In addition to following fewer people, women had been on Twitter for less time, on average — about 4.5 years, versus 5.1 years for men. They also had fewer original tweets, at about 71 per year, compared to 98 for men. But the study asserts that that doesn't account for the dramatic difference in followers: 567 for women, on average, versus 1,162 for men.

Similarly, women's tweets generated fewer average likes than men, at 316 per year versus 578, respectively. Same for retweets, at 207 per year on average for women and 400 for men. Per tweet, not just per year, the same was true. Most gender differences were between full professors.
One academic stressed the importance of "[being] intentional about following women on Twitter," while another advocated " a more level playing field where women don't have to work harder to have their voices heard."
MORE: Professor who quit Twitter: 'I have not missed it at all.'
IMAGE: nopporn / Shutterstock.com
Like The College Fix on Facebook / Follow us on Twitter