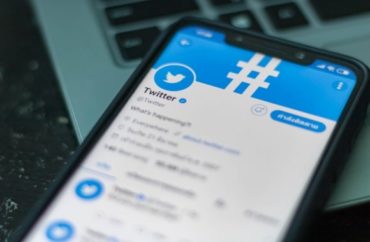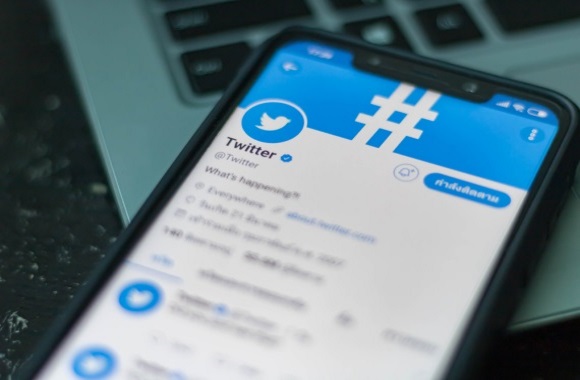 "I deactivated my Twitter account about a week ago. I was partly acting on impulse, because the social media site had just, for no obvious reason, 'permanently banned' someone I follow, something that seems to be happening more and more. But I was also acting on my growing belief that Twitter is, well, horrible."
That was Professor Glenn Reynolds writing in USA Today in early December 2018. Fast forward to today, and he has no regrets.
"I have a lot of people pestering me to get back on, but I have not missed it at all," said Reynolds in a recent interview with The College Fix.
"I am so happy," he said. "I am in a much better mood from day to day. I have more free time. I don't get angry as much about politics."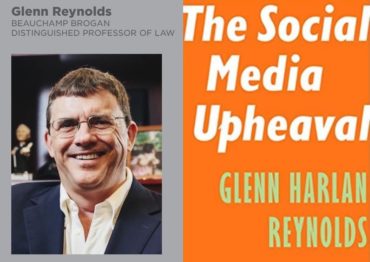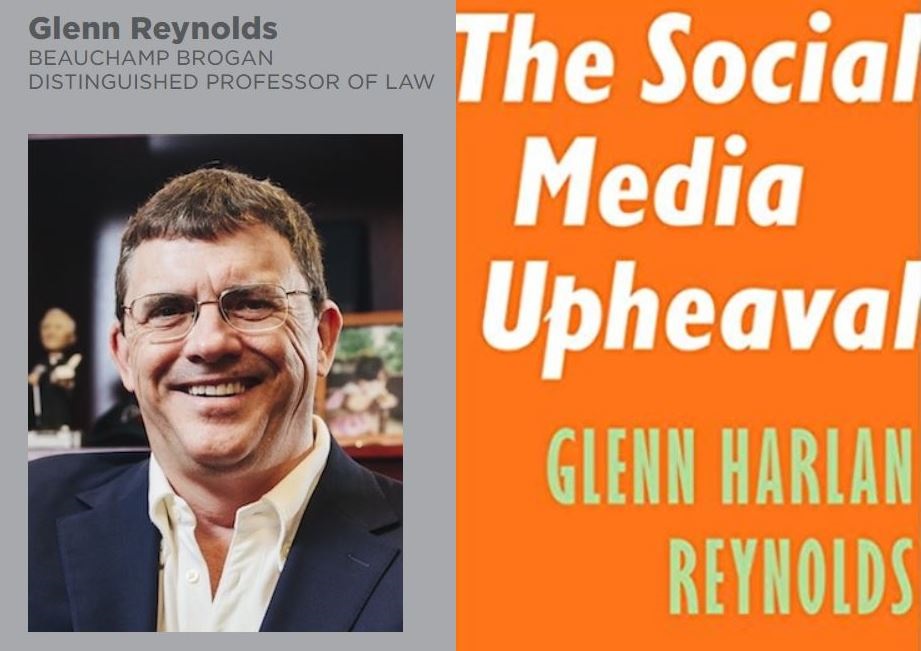 Reynolds is a noted law professor at the University of Tennessee Knoxville specializing in Constitutional, First Amendment and tech law, among other topics. He is also editor of the Instapundit blog and author of the new book "The Social Media Upheaval."
"With social media we've never allowed this many people to interact so rapidly with so many other people with so few constraints," Reynolds said. "There's a theory called memetics involving memes — and I am not talking about cat pictures with captions — but rather the idea of self-reproducing ideas that jump from mind to mind, some people call them viruses of the mind, and that's essentially what's happening on social media."
"It's the intellectual equivalent of using each other's toothbrushes."
Reynolds is not alone in his disdain for the social media platform.
Tim Carney, commendatory editor for the Washington Examiner, recently shared about the happiness he enjoyed during a recent Twitter break:
On Wednesday, my Twitter account was "restricted." This meant I was unable to post to Twitter. My tweets wouldn't show up in timelines. Others were warned before looking at my tweets. Because I was dangerous or something…

…Why? I don't know. Could've been someone trying to hack me (there were many password reset requests or something over the weekend after I criticized a Daily Beast article doxxing a rando for making a doctored video re:Pelosi). But maybe not….

…Could've been something I wrote. My last tweet was retweeting that conservatives should carry milkshakes at all times to defend themselves from milkshake attacks…

…Could've had something to do with multiple people tweeting at me about "sodomy" and other things involving gay marriage, etc. Or maybe someone simply reported me for defending religious liberty. The point is I have no idea what my account's offense was…

…It was fairly easy to get restored, at which point Twitter tsk-tsked me, telling me to follow Twitter's rules for now on. Did I break a rule? Did some hacker? About 8 attempts to get an answer from @Twitter went unanswered. But the clear implication was I broke a rule…

…Once I was restored, I immediately regretted it. So I took five days off of Twitter. It was good. I will do that more often. I imagine we'll all leave these platforms soon as the rules get stricter and stricter.
A Google search of the phrase I left twitter and I am happy returns millions of results.
The first page includes headlines such as "I Quit Twitter and I Can't Believe How Much It Improved My Life," "I Quit Twitter and it Feels Great" and "Why I quit Twitter: And why you should too."
Another scholar who quit Twitter is Theresa MacPhail, an assistant professor at Stevens Institute of Technology, who wrote about her experience in the Chronicle of Higher Education in February 2018.
"After a few weeks without Twitter, I was already less distracted. My ability to focus seemed to be inversely related to the volume of my social-media usage throughout the day. Quitting Twitter not only made me more productive — I was reading more articles and writing more words — it also lightened my mood," she wrote.
"… Maybe there is value in Twitter's brand of shallow scholarship. But if it gets in the way of focused, deep reading and writing, it's not worth it. For now, I'm very glad I deleted my account."
According to a recent study by researchers at the University of Pennsylvania, limiting the amount of time spent daily on social media can significantly decrease feelings of depression and loneliness.
Users should limit their social media to "approximately 30 minutes per day" if they want to experience "significant improvements in well-being," according to the research team.
Reynolds, in his interview with The College Fix, said he is skeptical of Twitter's value.
"My life has vastly improved since I got off Twitter," he said, "and that's what pretty much everyone I know says who has gotten off Twitter."
MORE: Prof endorses Big Tech antitrust measures to save 'marketplace of ideas'
IMAGE: Sukkat / Shutterstock
Like The College Fix on Facebook / Follow us on Twitter