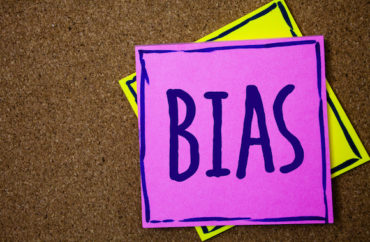 The issue affects both left- and right-leaning academics
A new study surveying close to 800 academic philosophers finds that the field is rife with "hostility" and "discrimination" toward individuals with opposing viewpoints. The paper, which examines "distribution of and possible bias against political viewpoints in philosophy," backs up previous findings in the field, according to one researcher.
The study, forthcoming in Philosophical Psychology, is titled "Ideological Diversity, Hostility, and Discrimination in Philosophy." It is authored by Uwe Peters, Nathan Honeycutt, Andreas De Block, and Lee Jussim. The researchers are located in the United States, England and Belgium.
According to the paper, 75 percent of survey participants were on the political left, 14 percent were right-leaning, and 11 percent identified as moderates. Participants in the study "perceived their colleagues as primarily left-leaning."
The study found that, regardless of a respondent's position on the ideological spectrum, he or she anticipated being discriminated against; in some cases that discrimination was manifest. The researchers discovered that "the more right-leaning the participant was, the more hostility they reported personally experiencing from colleagues, and the stronger their impression that they and their political ideology would be negatively viewed in judgment- and decision-making in the field." Yet while left-leaning respondents "didn't report more experiences of hostility the more left-leaning they were, the more left-leaning the participant was, the stronger their impression that they themselves and their ideology would be negatively assessed."
Both left- and right-leaning respondents reported a stronger "willingness to discriminate" the farther they were on their respective spectrums.
'The first step is awareness'
Nate Honeycutt, one of the study's authors, said these findings represent a broad-based problem.
"The academy as a whole has an intellectual diversity problem…of which political diversity is a major subcomponent," Honeycutt told The College Fix in an email interview.
"If we don't have researchers and academics who think differently, and if we don't have an environment in our departments and schools where divergent ideas are welcomed (that is, can be expressed without fear of retaliation), then we're in trouble (and we are)," he said.
Honeycutt stressed that one of the critical issues facing philosophy is its relative ideological homogeneity.
"Research on minority influence has articulated…how a robust minority contributes substantially to problem solving and decision making situations (e.g., researchers and academics who think differently). But, if everyone essentially thinks the same (or if people who think differently aren't comfortable speaking up), we lose out on this," he said.
Honeycutt pointed The Fix to one of the study's more curious findings: how some philosophers were willing to discriminate against not only an opposing political ideology but against those who share their beliefs. Some of the study's findings indicate, for example, that "left-leaning individuals may be hostile to others on their own ideological side because they are too left."
Several quotes from respondents illustrated this phenomenon. "I for one did not feel comfortable voicing pro-Hillary sentiment during the primary, mainly for fear of censure from more left-leaning colleagues," one said.
Right-leaning respondents also voiced concerns about discrimination. "If my professional colleagues knew that I am moderately right-wing then half of them would call me a 'subhuman pig' and treat me accordingly. The other half would keep silent for fear of being next," one said.
Honeycutt told The Fix that academia's ideology issues may have reached a tipping point.
"The first step is awareness. Some aren't aware of the issue, and most aren't aware of the implications… As more and more good data on the topic come out, more academics are waking up to the problem at hand and are trying to do something about it."
Asked how the academy might go about fixing the issue, Honeycutt said: "Exposure."
"It is quite easy to get caught up and stuck in a sort of 'ideological enclave' where you're only surrounded by people who think and believe the same things you do. In many ways, lots of university departments are like this. Take the time to listen, seek to foster mutual respect, identify similarities—there will be quite a few if you take the time to look."
"Another way to go about fixing this would be to seek out and engage in adversarial collaborations. Find people who think differently than you on an issue to collaborate on projects or discussions. These are the first few things that come to mind."
MORE: 'Progressive privilege' abounds in academia, philosophy prof warns
MORE: Profs who voiced conservative views reported to bias response team
IMAGE: Artur Szczybylo / Shutterstock.com
Like The College Fix on Facebook / Follow us on Twitter