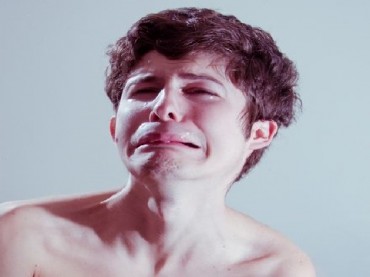 Millennials are more depressed than their Generation X counterparts, a fact attributed partly to millennials' unrealistic expectations, according to a new study.
"Recent adolescents have more self-focused fears than their 1980s counterparts, are more likely to believe they are above average, and have expectations more out of line with reality," San Diego State University psychology professor Jean Twenge writes in the study.
Twenge, author of "Generation Me: Why Today's Young Americans are More Confident, Assertive, Entitled – and More Miserable than Ever Before," said the problem isn't necessarily that young people today are narcissistic. She said millennials have "unrealistic expectations."
"Apparently, the pressures, lifestyles, and social forces of modern life have led people to experience more psychosomatic issues such as sleeping issues and difficulty concentrating," the study notes. "However, they have not led to greater overt reports of depression, nor to greater suicidal ideation."
GenX'ers were born between 1961 and 1981, whereas millennials were born in the 1980s and 1990s, according to the study.
"Compared to those in the 1980s, today's young people are more likely to say they have trouble sleeping and remembering and to say they feel overwhelmed," Twenge said in an interview with The College Fix. "But they are not any more likely to say they are depressed when asked directly."
Twenge argues in her book that the millennial generation is "changing what it means to be an individual in today's society." The study, which was released to coincide with the release of a new edition of her book, takes on the same issues. Americans are, according to the study, more apt today to report symptoms of depression and anxiety than in the past.
In effect, millennials are "very stressed out," but not because of an increased willingness to admit it than past generations, Twenge said.
The increases were in depressive symptoms, a more subtle way of measuring depression. This means the change between the two generations was probably not due to people being more willing to admit they were depressed.
While the study, which analyzed 6.9 million people across four age groups, did conclude that Americans overall are also more depressed, it also found the prevalence of suicidal thoughts has actually declined.
Overall, millennials might be more in need of mental health treatment, the study concluded.
Mental health treatment includes talk therapy and self-directed life changes, in addition to prescriptions. Research suggests prioritizing relationships, being grateful for what you have, and helping others are linked to more happiness.
Many critics say Americans – particularly millennials – are of the "woe is me" attitude even though they have it so well compared to those in third-world countries, who often have exactly the opposite attitude even though their economic situations are vastly different.
Although Twenge's study only focused on American students and not foreign students and therefore does not address this issue, she said research has shown that material items are "not the key to mental health."
"Instead, having good relationships and a sense of community is [a key to good mental health]," she said. "If third-world young people have more of that, it might make sense that they have better mental health."
So what is her advice to young people?
"Realize that having trouble thinking, sleeping, and remembering are symptoms of depression, and get help if these issues are affecting your life," she said. "And turn off your phone before you go to sleep at night."
College Fix reporter Andrew Desiderio is a student at The George Washington University.
Like The College Fix on Facebook / Follow us on Twitter
IMAGE: Spunkanator/Flickr