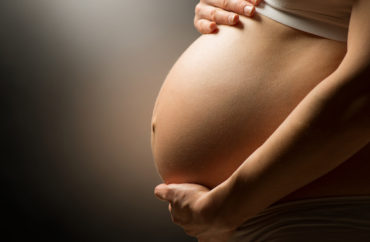 Policy increased some abortions, decreased overall rate
A new study by two academics calculating the effects of one state's mandatory abortion waiting period found that it decreased the overall abortion rate, though it also resulted in more abortions occurring at later stages.
The study, titled "New Evidence on the Effects of Mandatory Waiting Periods for Abortion," was written by Jason Lindo and Mayra Pineda-Torres, both of Texas A&M University. Lindo told The College Fix via email that he and Pineda-Torres intend to publish the paper in a peer reviewed journal soon.
"There were only a handful of prior studies that are rigorous before ours, but all of them were written quite a long time ago and so the evidence base had become dated," Lindo said.
"I believe it important that researchers conduct rigorous analyses so that policy-makers know about the effects of abortion policies when considering their merits," he added.
Later-term abortions up, total number of abortions down
The Tennessee legislature instituted a law in 2015 requiring women who desire abortions to undergo counseling and then wait at least 48 hours before obtaining the procedure. The researchers note that Tennessee joined 26 other states that impose abortion delays on women seeking them.
Lindo and Pineda-Torres gathered the information used in their academic work from Vital Statistics reports and state health department data. Altogether, the two researchers managed to obtain abortion data from a majority of U.S. states.
Lindo said that the study's "clearest finding" is that "Tennessee's mandatory waiting period dramatically increased the share of abortions taking place in the second trimester." The study does show that, in the waiting period's first full year of implementation, second-trimester abortions increased by 4.1 percentage points, "which represents a 62-percent increase over its 2014 level," according to the paper.
Yet the researchers also discovered something arguably more striking: Abortion rates decreased overall in the wake of the waiting period's implementation. The overall abortion rate in Tennessee "dropped from 8.9 to 7.2 percent" over the time period studied. Comparison states also experienced a drop in abortion rates, from 10.9 to 9.7 percent, a shallower drop than in Tennessee.
Waiting period drives up costs, inconvenience
The researchers found that Tennesee's mandatory waiting period increases both costs and inconvenience for women seeking abortions, a possible explanation for the overall decreased abortion rate. Expenses related to time off work, childcare, transportation costs, the actual medical procedure, and gestational age of the aborted baby were all studied. The researchers' "back-of-the-envelope calculations" indicate that "Tennessee's MWP increased the monetary costs of obtaining an abortion by as much as $929 for some women," the study explains.
Noting that most women who obtain abortions are low-income, the study states that "the additional financial costs for a woman to obtain an abortion caused by Tennessee's [mandatory waiting period] over and above prior costs can amount to a very large share of women's monthly income."
Lindo stressed that the study is "first and foremost focused on the [waiting period's] effects on abortion" rather than its effects on the cost of the procedure.
"We think it is important to know how much mandatory waiting periods can increase monetary costs. It is important to document in itself but also to understand why mandatory waiting periods affect abortion timing," he said.
The study argues that "future research could examine whether the effects persist into subsequent years, whether they extend to residents in neighboring states, whether they lead to any measurable impacts on birth rates, and whether they affect other outcomes for women and their families."
Lindo said the political effects of the study's findings may be multifaceted.
"Those who want to reduce abortion may take our results as an indication that mandatory waiting periods can help them achieve that goal to some degree. At the same time, the fact that mandatory waiting periods lead to more abortions at later stages of pregnancy may give them pause," he said.
Tennessee isn't the only state to recently institute mandatory waiting periods for women seeking abortions. In 2015, the Florida legislature passed a law mandating a compulsory 24-hour delay. That law has at present survived an extended legal battle to overturn it. 
Arkansas also recently tightened restrictions on abortion when the state government passed a law this year that lengthened the state's mandatory waiting period from 48 hours to 72. 
At the start of the year, Wyoming's House of Representatives passed a bill requiring women seeking an abortion to wait 48 hours before receiving one. The legislation died in a senate committee before it could come to a vote. One of the bill's sponsors told local student paper The Wingspan at the time: "We tried on this one, we'll see what happens (in) another year."
MORE: Campus pro-choice group voices support for late-term abortion law
IMAGE: Subbotina Anna / Shutterstock.com
Like The College Fix on Facebook / Follow us on Twitter