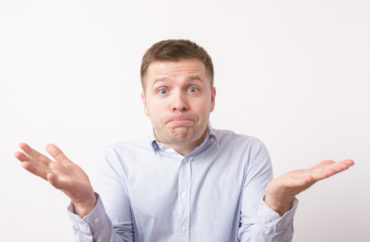 The latest planet-wide malady for which white people are culpable is their diet.
A new study in the Journal of Industrial Ecology lays out how the eating habits of Caucasians "disproportionately affect the environment" due to the use of more water and greater greenhouse gas emissions than the diets of Latinos and blacks.
Foods such as potatoes, beef, apples and milk are "are among the most environmentally intense foods."
In a press release, the study's authors note that
… white individuals produced an average of 680 kilograms of the greenhouse gas carbon dioxide each year that can be directly linked to what they ate and drank, while Latinx individuals produced 640 kilograms of carbon dioxide and blacks produced 600 kilograms of carbon dioxide each year.
"While the difference may not be enormous, these numbers are per individual, and when you add up all those individuals, it's very clear that whites are responsible for the majority of greenhouse gases emitted as a result of their food choices," researcher Joe Bozeman said.
The researchers also found that the food habits of white people require about 7 percent more water at 328,000 liters per year than Latinx individuals whose food habits require 307,000 liters per year of water, while black's [sic] eating habits depend on about 12 percent more land than other populations, which Bozeman says is driven in part by their higher consumption of chicken and apples, which are high land-use food items. "Whites tend to drink more water and milk. Milk itself requires a lot of water to produce when you consider livestock cultivation, so that is part of what we think is pushing their water impacts higher."
If Bozeman were white, he might not have gotten away with mentioning chicken as a favorite of black people. It may have resulted in him being hauled before a university sensitivity/diversity panel.
In the study's conclusion, the researchers suggest using SNAP – the Significant New Alternatives Policy – to "encourage environmentally friendly food purchasing behavior" and adding land, water, and greenhouse gas "impact estimates" to food labels.
Read the press release and full study.
MORE: Scholars: Recent protests in Iran partly due to … climate change
MORE: 'Ecosexual' professor spurs movement: Have sex with Earth to save it
IMAGE: Koldunova Anna / Shutterstock.com
Like The College Fix on Facebook / Follow us on Twitter