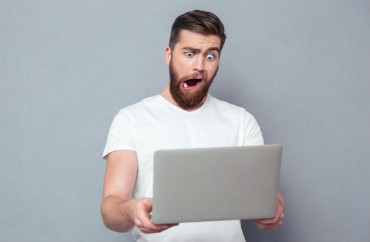 Welcome to the "new normal": A Tennessee substitute teacher has been axed from the Rutherford County Schools after he allegedly wrote on Facebook the day after the presidential election "The only good Trump supporter is a dead Trump supporter."
According to The Tennesseean, the district received complaints about teacher David Colin's remarks three days ago. District spokesman James Evans said some of the complaints noted Colin posted the comments during work hours.
EAGNews.org reports that on January 16 Colin also allegedly posted the following:
I spent a lot of time today thinking about the state of this mess. There are huge numbers of people that are upset, mad, angry, (pretty much every negative word), but what I have not seen is a plan. Everyone is looking for leadership to start this off, but there is no one carrying the banner. Without that we will all settle in to becoming angry hateful people and there will be no solutions. So, where do we go from here? Rallies and demonstrations are pretty much futile, since the lunatics just laugh at us knowing we haven't the guts to stand up and take the actions needed. Writing and complaining falls on deaf ears. Not until the first shot is fired will the recovery begin.
NewsChannel5.com notes a month after the election, Colin also purportedly responded to a comment with "Shooting [Trump supporters] sounds more appealing than getting along with them."
Colin says he made the comments "in the aftermath of a divisive election."
"I don't want this to be about the posts, it's more about what comes after, using people's freedom of speech, and trying to use that to browbeat one side against the other," Colin said.

Asked if he would do everything the same if he had another chance, he said, "I'd probably phrase it a little bit differently, but i would still speak out."

Colin says he would never act out in real life, what he suggested online.
District spokesman Evans said "Rutherford County Schools contracts with PESG to provide substitute teachers, and the school district has notified the contractor that […] David Colin will not be permitted to work any longer as a substitute in Rutherford County Schools."
MORE: Dallas teacher 'assassinates' Donald Trump in class with water pistol
MORE: Substitute teacher threatened to 'cut off heads,' bury students who misbehaved
MORE: Forty-year teacher calling it quits due to suspension for comparing Trump to Hitler
Like The College Fix on Facebook / Follow us on Twitter
IMAGE: Shutterstock