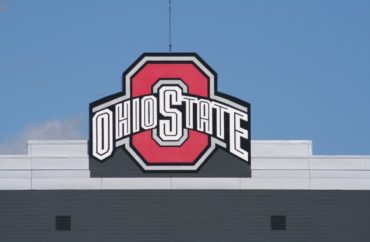 Four humanities departments at Ohio State University contain many more professors registered as Democrats than Republicans, according to an analysis of voter registration data conducted by The College Fix.
In the political science, English, history and philosophy departments, Democratic professors outnumber Republican ones by a ratio of about 7 to 1, the survey found.
The College Fix looked up the voter registration of a total 190 professors listed on the four Ohio State department websites through a database maintained by the Ohio Voter Project, a nonprofit dedicated to making voter statistics available to the public.
Of the identified Ohio State humanities professors, 69 are registered as Democrats and 10 are registered as Republicans, the rest are unknown or unaffiliated.
The Department of English is the most dramatic example of the lack of political diversity among faculty, in which almost half of the 80 professors are registered Democrats. The department had just two Republicans versus 39 Democrats, a ratio of about 20 to 1. The rest are unaffiliated or unknown.
In the Department of History, three out of 60 professors are registered as Republican in the database. In comparison, 17 are registered as Democrats. The rest are unaffiliated or unknown.
Under Ohio election law, voters who do not want affiliation with a political party are considered an "unaffiliated voter," and do not vote for candidates in primary elections.
Of the 190 professors identified by The College Fix in the database, 29 are registered as unaffiliated. Another chunk of the professors — 82 professors — could not be located or identified within the voter database.
The university, while located in a state that Donald Trump won in the 2020 presidential election, is in Franklin County. Home to the city of Columbus, the county is characterized by an electorate with a majority of Democratic voters.
Ohio State's media affairs team did not respond to a request for comment from The College Fix about its survey results. Chairs of the departments of English and History — which had the most prominent political slant toward Democrats — also did not respond to requests for comment.
In the political science department, there are three registered Republican professors and seven Democratic ones, seven unaffiliated and 14 unknowns, for a total of 31.
In the philosophy department, there are two registered Republican professors and six Democratic ones, three unaffiliated and eight unknowns, for a total of 19.
The survey only included professors, including associate professors and assistant professors within each department, but not grad student TAs, professor emeriti or scholars affiliated with each department.
The College Fix has chosen not to publish its spreadsheet of specific names to protect the identity of Republican professors.
Department of Political Science
Republican: 3
Democrat: 7
Unaffiliated: 7
Unknown: 14
Total: 31
Department of History
Republican: 3
Democrat: 17
Unaffiliated: 10
Unknown: 30
Total: 60
Department of English
Republican: 2
Democrat: 39
Unaffiliated: 9
Unknown: 30
Total: 80
Department of Philosophy
Republican: 2
Democrat: 6
Unaffiliated: 3
Unknown: 8
Total: 19
Total Professors: 190
Total Republicans: 10
Total Democrats: 69
Total Unaffiliated: 29
Total Unknown: 82
MORE: No Republican professors found teaching theology at Catholic university
IMAGE: Ace Shot 1 / Shutterstock
Like The College Fix on Facebook / Follow us on Twitter