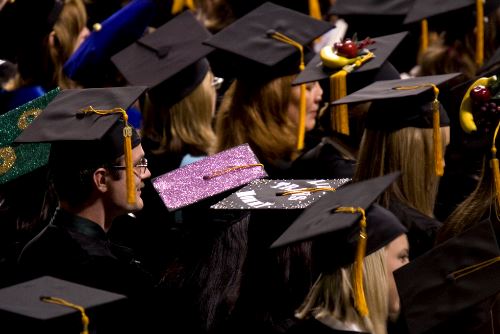 Of the Top 10 biggest controversies surrounding graduation speakers this commencement season, seven specifically targeted conservatives or business leaders, a survey by The College Fix found.
The embattled speakers' pro-business or fiscal conservative stances, opposition to same-sex marriage, or concerns about President Barack Obama thrust them into the spotlight, and for most of them – eventually off the podium.
Five of the seven scandals erupted in March and April.
The notable black conservative Dr. Ben Carson, director of pediatric neurosurgery at Johns Hopkins Hospital, withdrew as a graduation speaker at Johns Hopkins University after social progressives and students mounted pressure – including a petition – against him because of comments he made against gay marriage.
At the swanky, private liberal arts institution Swarthmore College in Pennsylvania, after weeks of intense and sometimes personal attacks on Robert Zoellick and his political reputation by students in campus newspapers, the former president of the World Bank and U.S. trade representative backed out of speaking at the commencement ceremony at Swarthmore – his alma mater.
Both Carson and Zoellick cited their desire not to detract from students' major milestone moment as part of the reason to withdraw.
Also in April, the Rev. Kevin Johnson, a black pastor who dared criticized President Barack Obama, was disinvited to speak at his alma mater's graduation ceremony, the historically black Morehouse College, because of his criticism against the president. Johnson had accused Obama of  moving African-American leadership backward.
Over at Skidmore College, a private, New York-based liberal arts institution, students protested and started a petition against planned graduation speaker Cynthia Blum Carroll, head of the mining company Anglo-American, citing her company's alleged transgressions against the environmental and human rights.
Ultimately, Carroll spoke at the Skidmore commencement, but not before some students had to defend the commencement pick.
In May, conservative speakers attacked by liberals included Pennsylvania Gov. Tom Corbett, a Republican, who addressed Millersville University and received a chilly reception. Corbett, faced with the nation's ongoing economic recession, had reduced higher education spending in his state, and that didn't set well with students, some of whom turned their chairs away from Corbett when he spoke.
And the selection of University of Illinois alum Shahid Khan – who immigrated to the United States at age 16 and ultimately became a billionaire – prompted a bit of grumbling in the campus student newspaper because his Flex-N-Gate business empire was billed as anti-union and recently was hit with fines from Occupational Safety and Health Administration.
In Ohio, the selection of Anthony Munoz, a retired Hall of Fame offensive lineman for the Cincinnati Bengals and founder of an active nonprofit charitable foundation, garnered criticism from some, including an openly gay Cincinnati councilman, because of his ties to a conservative group that opposes gay marriage. Munoz still spoke at the ceremony.
The remaining three of the Top 10 commencement speaker controversies this season proved to be the exceptions to the rule.
In May, Lois Lerner, the scandal-plagued IRS official at the heart of a controversy over the agency's targeting of conservative groups, backed out of her commitment to speak at her alma mater's commencement ceremony at Western New England University, where she was set to receive a "president's medallion" for exemplary public service.
Also last month, a group of prolife nonprofits protested the Catholic Boston College's graduation ceremony over its pro-choice commencement speaker, Ireland Prime Minister Enda Kenny.
And at the University of Montana-Western, Democrat Pat Williams served as a commencement speaker, despite controversy over his comments about college athletes acting like "thugs."
Fix contributor Katherine Rodriguez is a student at George Washington University.
Click here to Like The College Fix on Facebook.  /  Twitter: @CollegeFix
IMAGE: Josie SF/Flickr