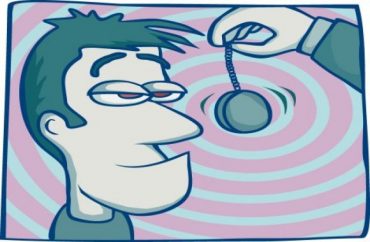 Syracuse University has released an update on its Chancellor's Workgroup on Diversity and Inclusion, and it includes a full 18 politically correct (and magnificently institutionally contrite) recommendations.
Because, after all, that's what "Diversity and Inclusion" workgroups do.
Some of the recommendations — like the establishment of a Diversity and Inclusion Council — are complete, while the others remain "in process."
One of the latter, for example, is #4: "Offer free tutoring for all undergraduates to address inequities and to support and retain undergraduates from marginalized and underrepresented groups." This item notes there will be "[f]ree one-on-one tutoring for historically difficult courses will be introduced in fall 2018."
Since it "addresses inequities," does this mean it's a two-fer — that "historically marginalized populations" will get the tutoring for "historically difficult courses"?
8. Require attention to diversity and inclusion as key components of all faculty and staff evaluations. Require an expanded statement on diversity and inclusion in all syllabi — Status: In Process

The provost's office will revise the annual curriculum vitae update form to include a question asking faculty members to share how diversity and inclusion issues were included in their teaching, research and service. Future discussions about including diversity and inclusion in reviews of faculty performance will be given attention.

The Office of Human Resources created a set of guidelines to distribute in schools, colleges and units, and senior HR business partners have been giving advice and counsel to the schools, colleges and units to include diversity and inclusion efforts in their daily work. To emphasize diversity and inclusion, formal training programs were led by the Office of Equal Opportunity, Inclusion and Resolution Services, HR and the Office of Faculty Affairs. Department of Public Safety Officers were given "Implicit Bias" training.

11. Improve New Student Orientation to further understandings and forge relationships across racial, ethnic, religious and other lines. Establish a Syracuse Reads Program that feature books that foster a sense of understanding and inclusion — Status: In Process

The program will include books like Ta-Nehisi Coates' "Between the World and Me" and readings will be succeeded by small group discussions aided by diversity educators. Beginning September 2017, the Office of Learning Communities will conduct a student learning outcomes assessment to determine how effective the program is. At the end of the 2017-18 academic year, the Office of the Provost and the Office of Residence Life will determine how to expand and sustain the program after examining the assessment by the Office of Learning Communities. The program is intended to fall in line with the chancellor's Academic Strategic Plan and the Syracuse Core 4+4 program.
If #8, in particular, doesn't disturb you, it probably should. As The College Fix noted a month ago, the Oregon Association of Scholars reported that "[m]ore than 20 colleges have a stated requirement that faculty must show their commitment to the ideals of 'diversity, equity, and inclusion."
Many of these schools include links to online resources which show how to "keep the white students from dominating all classroom discussions," "reflect a commitment to queer visibility," and "teach students 'not to thoughtlessly reproduce the standard white and Western model of legitimate knowledge.'"
It would be quite … entertaining to see that physics professor pouring over innumerable "diversity" supplements attempting to figure out how to upgrade his "commitment to queer visibility."
Other Syracuse recommendations of note include acknowledging that the school "sits on Native land at all major public events" and flying the Haudenosaunee flag "wherever the American flag is flown on campus," "updat[ing] the Campus Access Map to include all-gender bathrooms," and "creat[ing] a Diversity Portal to inventory and calendar diversity/inclusion programs and activities at the university."
MORE: Universities require scholars pledge commitment to diversity
MORE: 'Oath of Inclusion' considered at Case Western Reserve U. because … diversity
Like The College Fix on Facebook / Follow us on Twitter
IMAGE: Shutterstock