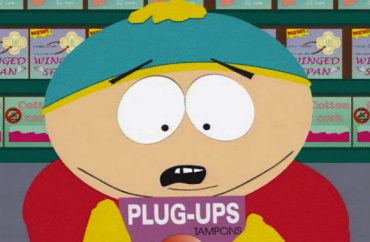 Of all the universities offering "free" menstrual products for students, Syracuse's implementation might be the strangest.
Like at Cornell, the products are going in men's restrooms as well as women's and gender-neutral facilities – but only half as many total for men. Perhaps mindful of the expensive flop at Columbia, the new regime is not providing a deluge of "free" products – just a handful in each restroom every week.
And unsurprisingly, the Syracuse student leader who pushed through the program has trouble saying these are "feminine" products without appending an asterisk.
MORE: Cornell students approve measure to provide tampons in men's bathrooms
The Daily Orange reports that the student government approved the $1,000 outlay for the products, which will be made available in five locations around campus, yet insists on referring to a program funded with student fees as "free":
There will be 10 Tampax Tampons and 10 Maxithins pads in every women's and gender neutral bathroom in those five academic buildings, and five tampons and five pads in the men's restrooms, [student life committee co-chair Keelan] Erhard said. The products will be distributed and restocked by "a group of volunteers" every Friday, he added. …

Erhard said he hopes the products will be available at all academic buildings on campus and by next semester at all non-residential buildings as the program moves forward.

"While that is certainly not a guarantee by any means, I do think that it should be something that the university and Physical Plant look into," Erhard said.
MORE: Columbia cancels free tampons, nobody used them
Erhard seems to be laying the groundwork to discourage students, faculty and staff from referring to the tampons and pads as what they in fact are:
With the introduction of the initiative, Erhard said it is important to note that it can be a sensitive issue for the students on campus. He said phrases such as "feminine" products or "feminine hygiene" are two examples that are not inclusive to the whole campus community.

"Both trans(gender) men and cis(gender) women menstruate," he said. "We should not try to gender menstrual products so that we are inclusive of everyone who uses them."
This suggests that Erhard would file a bias incident report against someone who refers to tampons and pads as feminine products in front of a transgender student. Perhaps it will be the next poster in the university's "I Stand Against Bias" campaign (which seems unaware that the very title of its campaign is a microaggression against people in wheelchairs).
MORE: 'Not all individuals who menstruate identity as women'
The Daily Orange editorial board supports the move, claiming that it's intended for students who "forgot to pack an extra pad that day":
In this way, [the Student Association] sets the tone for what the program should be: An opportunity for students who are in an emergency situation and need these products, not a resource for students to substitute purchasing their own personal items each month.
The editorial claims that menstrual products "aren't cheap," but when a similar "free" program was on the student ballot at Cornell, The Cornell Review estimated that they cost $7 per person per month – less than a Netflix subscription.
Read the report and editorial.
MORE: Single-use tampons hurt the environment and aren't even necessary
MORE: Students demand free tampons with faux bloody display
MORE: American U. student government promises 'menstrual equity'
MORE: It's 'sexism' to say the government shouldn't give free tampons
Like The College Fix on Facebook / Follow us on Twitter
IMAGE: South Park screenshot