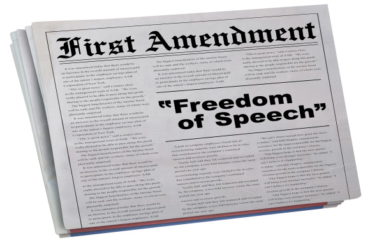 College Fix contributor Justo Antonio Triana, a sophomore at Syracuse University, is an opinion columnist for the Daily Orange student newspaper.
He recently submitted an op-ed arguing that Syracuse University is censoring or endorsing free speech on campus based solely on ideology, infringing on the rights of faculty and students and the quality of education there. He suggests in his column the adoption of the Chicago Principles.
Triana told The Fix that the editor-in-chief gave him the only option to remove a substantial part of his argument for making a supposedly unfair comparison, because some speech had caused "real harm" to the campus community, but he refused.
The College Fix has published Triana's op-ed in its entirety below.
Syracuse University Should Adopt the Chicago Principles 
In 2021, when Assistant Professor Jenn M. Jackson tweeted that the 9/11 attacks were "an attack on the heteropatriarchal capitalistic systems that America relies upon," it sparked huge backlash. But the Syracuse University administration was adamant in defending her free speech.
Chancellor Kent Syverud and David Van Slyke, dean of the Maxwell School of Citizenship and Public Affairs, issued a statement noting that "some have asked the university to condemn the professor's comments and others have demanded the professor's dismissal."
The statement went on to say, "neither of those actions will happen. Speech can be offensive, hurtful or provocative. Still, Syracuse University will stand by the principles of free speech and by our commitment to keeping our community safe in the face of threats and harassment."
When I first received this statement, I laughed. Not because I did not agree with its content, but because of how abjectly hypocritical it sounded, considering how the university had thoroughly contradicted these very principles only a year before.
In 2020, when COVID-19 was more hotly debated, SU placed chemistry professor Jon Zubieta on administrative leave because his syllabus referred to COVID-19 as the "Chinese Communist Party Virus," something that was deemed offensive by many members of the Syracuse community.
But what was more offensive, to insinuate that COVID-19 was manufactured in a Chinese Communist Party laboratory or that Osama Bin Laden was fighting for women's rights?
Professor Zubieta's dismissal and Professor Jackson's endorsement exposed SU's ideological bias by showing that it was willing to either punish or protect offensive speech based only on the speaker's political alignment.
This double standard is deeply unfair to those who contradict the institutional position on a controversial issue. It is also a shameful practice that encourages viewpoint discrimination, damaging the academic freedom of our university.
The same year that Zubieta was dismissed, SU was ranked among the worst colleges in the country for freedom of speech, with more than 60 percent of students saying they have self-censored, and the number rises to 83 percent when it comes to conservatives.
Would Chancellor Syverud and Dean Van Slyke release the same statement in support of free speech had 300 faculty members signed and published a letter in the Daily Orange denouncing Professor Jackson's words as "hateful" and asking for her removal — as it happened with Professor Zubieta? I fear the realistic answer would be no. And I believe they were not really protecting a professor's right to speak freely, but simply bending the knee to popular pressure in an uncomfortable situation.
From my perspective, things have only gotten worse. Some of my professors have privately expressed their discomfort with dealing with controversial topics in the classroom and have complained about feeling the need to self-censor in order not to engage in any type of speech or behavior that could be considered offensive.
When I asked them to answer if their freedom of expression was being or had been threatened, restricted, or infringed upon at SU for this article, some agreed to collaborate but only if I kept their names confidential. Unfortunately, due to the editorial policy, I am unable to share their responses. But the fact that faculty do not want to publicly share their thoughts with their names attached proves my point. This prevalent fear of retaliation for issuing an opinion should not exist at a prestigious university.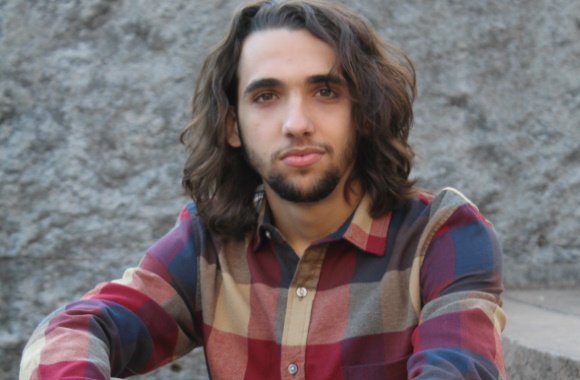 The frequency in which students have been willing to dismiss a different opinion or even interrupting when they don't agree has risen to worrying levels as well. I say this as someone who went to school in a totalitarian state, in Cuba, where everyone was forced to follow the Party line whether they agreed with it or not.
Unfortunately, this hypersensitivity on the part of the students and its subsequent censorious reaction on the part of the administration is not only infringing the faculty's academic freedom but also the learning experience of those who, like me, are not interested in finding and reporting microaggressions but in learning and having our own ideas challenged.
Without a conscious effort to change the course of events at SU and the rest of the universities in the United States, I can foresee how in the near future the once-so-prestigious academic institutions that have flourished for centuries can be turned into pseudo-totalitarian brainwashing machines.
We shouldn't resign ourselves to losing the same freedoms that previous generations have fought for. Adopting the Chicago Principles can stop this from happening; 94 other universities already have.
It is a set of guiding principles intended to establish a commitment to freedom of speech on college campuses. Since its inception in 2014, it has been adopted by almost 100 universities across the country.
It declares that it is for the individual members of the university's community, and not for the university as an institution, to judge if some ideas are offensive, unwise, immoral or wrong. And for them to act on those judgments "not by seeking to suppress speech but by openly and vigorously contesting the ideas that they oppose."
In an email statement to me, Mary Griffin, senior program officer of policy reform for the Foundation for Individual Rights and Expression, explained the mission of the Chicago Principles:
"The Chicago Statement articulates the principles of the First Amendment and commits an institution to upholding those principles. Key provisions include a robust commitment to free inquiry and discussion, announcing the role of the university in free speech debates and defining the limited exceptions to the general rule of freedom of expression."
She goes on to explain how its adoption at Syracuse University would affect the university's current policies on free speech and expression:
"The adoption of a free speech policy statement would hopefully inspire the administration to review its policies to ensure they align with the promises made in it. With six yellow light policies on the books, Syracuse has plenty of work to do! If that does not happen, the commitment serves as a tool for free speech advocates to point to when approaching the administration to revise its policies."
Six years ago, Chancellor Kent Syverud announced revisions to SU's free speech policies — but according to FIRE, they only got worse.
SU should adopt the Chicago Principles because it is a necessary first step toward achieving a community that not only values and promotes observable diversity, but more importantly, the diversity that we cannot see, one that is critical in an academic institution.
If SU must be controversial, let it be for the debates it hosts, for the rights and freedoms it protects, not for the ideas and speech it censors.
MORE: Cuban immigrant enrolled at Syracuse works to 'dismantle the socialist deception'
IMAGE: Shutterstock
Like The College Fix on Facebook / Follow us on Twitter