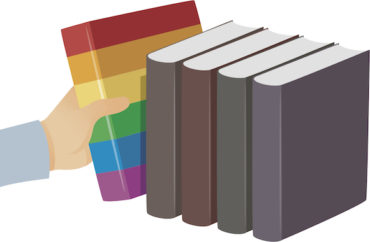 Only 14 students enrolled in the minors program
Some students at Syracuse University want to see a new major in "LGBTQ Studies" offered.
However, there is minimal interest in the minor currently offered. Even the director of the LGBTQ Studies program said there are not enough people pursuing the studies program.
"I don't see a rainbow wave crashing in," Professor William Robert told the student newspaper The Daily Orange. Robert directs the LGBTQ program and is a religion professor at the private New York university.
"It's understandable that the college may not want to spend money to develop a major since there are only about 14 students enrolled in the minor," the paper reported, paraphrasing Robert's comments. The university enrolled 15,000 undergraduate students for the 2019-2020 school year.
The previous program director, Margaret Himley, said in 2020 that the university needed to hire more LGBT faculty and reiterated the demand for a major. At the time, 16 students were enrolled in the minor, according to the Daily Orange.
A 2016 report from the "Chancellor's Workgroup on Diversity and Inclusion" recommended adding a major.
The workgroup said that within the next three years, Syracuse should "[c]reate an LGBT Studies major, hire additional faculty, and allocate more funding for the program." However, nearly five full years after the group released its report, the major is still nonexistent.
Robert told the student newspaper that the money for the program would likely have to come from the College of Arts and Sciences, which hosts the minor program.
Program offers a course on queer Middle Ages history
The course catalog for the program offers a variety of classes on subjects with an LGBTQ-twist on them.
"Queering the Middle Ages?" will introduce course participants "to the models and methods developed in the field of queer theory and appl[y] them to a wide range of medieval texts."
A course titled "Christian and Sexuality" will look at "the highly contested terrain of Christian understandings of sexuality, with emphasis on the role of the Bible, doctrinal tradition, and the entry of new voices into the conversation."
Students studying abroad in England can still participate in the minor by taking courses on the "Business of Nightlife: London Subcultures" or "British Masculinity On Screen: James Bond and Sherlock Holmes," according to the course list.
MORE: Catholic university professor under fire for criticizing Biden trans nominee
IMAGE: Lorelyn Medina / Shutterstock.com
Like The College Fix on Facebook / Follow us on Twitter