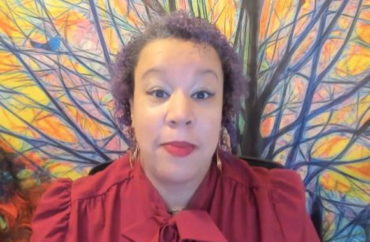 UPDATED
Lee 'objected to racial stereotypes peddled by Defendants that targeted both White and Black Americans,' according to the suit
Tabia Lee, fired from her DEI administrator job earlier this year after she objected to some "antiracist" and gender ideologies, has filed a wrongful termination lawsuit against her former employer De Anza College.
"No faculty member should be harassed, bullied, or treated the way I was treated and how too many others in the system are still being treated," Lee told The College Fix in a July 25 email. "Faculty should not be intimidated and in fear of engaging their colleagues and students in critical thinking about race ideologies."
Represented by the Foundation Against Intolerance and Racism, Lee filed the lawsuit this month against the California community college and its president, dean, and several other school officials.
The lawsuit alleges administrators censored Lee, violated her First and Fourteenth Amendment rights and discriminated against her in violation of the California Constitution and the Civil Rights Act.
"My hope is that there will be accountability for an institution (De Anza College) and a public higher education system (California Community Colleges) that has trampled faculty rights and community well-being through a rabid promotion of and demand for absolute compliance with toxic racist ideologies," she wrote.
Lee said she hopes the lawsuit spurs the college to do the right thing.
"While I would like to have my job restored so that I can continue to do the work that I had just started with our community partners towards healing the damage that has been done by ideological extremists, I will keep raising awareness for as long as it takes until the tax paying public is fully aware of what is taking place on their dime," she told The Fix.
First, Dr. Tabia Lee @11Drtlee11 has filed a federal lawsuit against De Anza Community College in the United States District Court for the Northern District of California. Lee is represented by two of our FAIR Network Attorneys. https://t.co/I6QUyrCdBGhttps://t.co/WkWATkfEkJ

— Foundation Against Intolerance & Racism (FAIR) (@fairforall_org) July 13, 2023
"Plaintiff Tabia Lee is an educational sociologist and native to California. She happens to be Black, but first and foremost, Dr. Lee is a teacher dedicated to humanism and civil rights. She teaches that people should not be judged by the color of their skin but by the content of their character. De Anza is hostile to this concept," the lawsuit alleges.
"[Lee] objected to racial stereotypes peddled by Defendants that targeted both White and Black Americans, bizarrely celebrating Blacks as incapable of objectivity, individualism, efficiency, progress, and other grossly demeaning stereotypes, while condemning Whites for promoting these same values," according to the lawsuit.
The suit also alleges campus leaders did nothing to halt antisemitism on campus.
The Fix emailed De Anza College's equity office to ask for details about the college's response to the legal action. It has not received a response.
A Foothill-De Anza Community College District spokesperson told the San Francisco Chronicle that while it could not comment on individual personnel matters, "faculty members have comprehensive due process and appeal rights both under the law and negotiated through their bargaining unit."
Lee is co-founder of Free Black Thought, a website that "seeks to represent the rich diversity of black thought beyond the relatively narrow spectrum of views promoted by mainstream outlets as defining 'the black perspective.'"
A former colleague of Lee's at De Anza, computer information systems Professor Ronald Kleinman, told The College Fix that without Lee, the campus will likely return to the status quo.
"Real change is unlikely, unfortunately," he said. "Dr. Lee's replacement will almost certainly be grilled during the hiring interview to ensure he/she has all the 'correct' values and beliefs."
"The primary DEI focus will almost certainly remain on providing support for only a pre-selected set of marginalized communities here at the college."
Kleinman reflected on Lee's experience with De Anza before her termination, describing Lee's "frustration" at the "wall of DEI opposition when she tried to move her department to align with that vision."
"Dr. Lee's vision of 'diversity' included ALL groups on campus instead of only the short list of 'pre-approved' minorities," Kleinman told The Fix.
"During her too-brief tenure here, she reached out to, among others, local American Indian nations who had been omitted in De Anza's official Land Acknowledgement statement, to religious groups including Jewish and Islamic students, and to the various subcomponents within our large Asian community."
"I served as co-lead of the Holocaust Remembrance Day event she organized, and was dismayed to discover the negative feedback Dr. Lee received for her work on that event because 'Jews were simply one segment of the white oppressors', and one of the speakers she recruited came from an organization that dared to equate hatred of Israel with anti-Semitism," he said.
"Dr. Lee didn't precisely line up with all the 'expected views' of someone in her position, and the DEI staff ensured she paid the price," Kleinman said.
MORE: Fired DEI whistleblower details attacks she faced
IMAGE: FAIR Twitter screenshot
Like The College Fix on Facebook / Follow us on Twitter