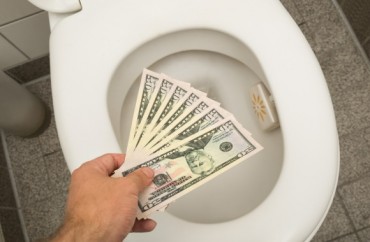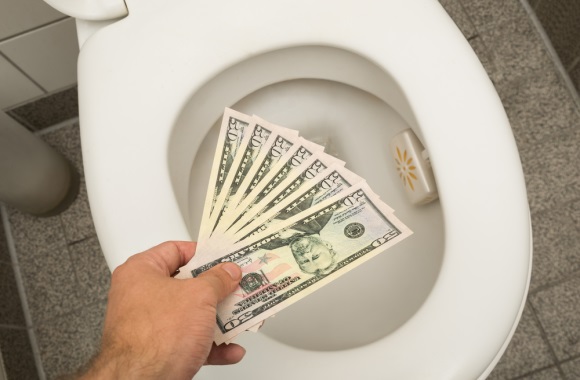 'Approaching an overall positive subsidy'
"Income-driven repayment" is a way for people to pay off their student-loan debt in name only. They get to pay a percentage of their earnings each month and have the remaining debt forgiven in 10 to 25 years.
This might be profitable for the feds if more students were earning lucrative degrees, but instead it has become a massive drain on the Treasury, according to a new report by the Department of Education's inspector general that also faults the agency for poor transparency.
The Wall Street Journal reports that the Obama administration "heavily promoted" the debt-forgiveness plans with the aim of slowing new defaults – and they proved too popular for their own sustainability:
Projected revenues have fallen short by billions of dollars in recent years because of the programs, the report said. The report estimated the government will make $5 billion on all loans made to students in the fiscal year through Sept. 30, 2015, down from $25 billion in profits projected for the cohort three years earlier. The income-driven repayment program will sap the government of $11.5 billion in revenue among the 2015 cohort.

"The data show the total costs for all loans…approaching an overall positive subsidy," meaning a net cost to taxpayers, according to the report sent to agency leaders from Patrick Howard, the department's assistant inspector general for audit.
Federal student debt is now the second-highest debt in the U.S., just behind mortgages. Congressional Republicans are calling this out for what it is, a dangerous expansion of the welfare state:
"What was designed as a temporary safety net has become the standard where students expect their debt to be forgiven after a certain amount of time," Sen. Lamar Alexander (R., Tenn.), head of the committee overseeing education, said in a Senate hearing this week. "We will not know the impact of so many borrowers being in this program for another decade, when the first set of borrowers begin to have their debt forgiven."
Free-market college advocacy group Generation Opportunity blames federal intervention in the student-loan system for the unsustainable repayment programs.
In a press release Monday, the group correlated exploding Pell Grant outlays with a 500-percent increase in the cost of college in the past three decades. It noted a recent National Bureau of Economic Research study found that "expanded student loan borrowing limits are the largest driving force for the increase in tuition."
Generation Opportunity recommends Congress pass pending legislation in Alexander's committee that "reforms the college and university accreditation system and increases schools' accountability for student loans."
Read the article and the press release.
MORE: Obama says it's good that student loan debt spiked under his watch
IMAGE: Shutterstock
Like The College Fix on Facebook / Follow us on Twitter