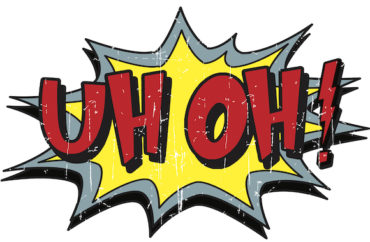 The fate of a white high school teacher in Missouri remains unknown after students accused him of using the N-word in a discussion about rap music.
Harrisonville High's John Magoffin initially had told administrators he did not remember using the full six-letter epithet in the April classroom discussion, FOX-4 reports.
But a district investigation revealed that three students confirmed he did indeed use the full word.
In an ironic twist, Magoffin's attorney said the district "condones" the word as it is used in the book "To Kill a Mockingbird," part of the school's curriculum.
Harrisonville Principal Mark Wiegers didn't buy that: "To Kill a Mockingbird is taught in an English classroom," he said. "Talking about rap culture is not a part of AP Bio curriculum." Magoffin teaches science courses.
Wiegers and the Harrisonville R-IX School District want Magoffin fired, and asked the school board to do just that. The principal said "[I]t's our job to protect students at all times. We cannot allow our students to be exposed to that kind of harm."
But Magoffin requested, and got, a public hearing on June 15. Of of last Friday, the school board still had not made a decision about Magoffin's position.
[I]n Tuesday's hearing, district officials made it clear when it comes to color of skin, they've found he has strong opinions.

A district attorney told the Harrisonville school board that students recalled him saying he'd never support Black Lives Matter and racism doesn't exist in America.

"This student was interviewed and said during physics class Mr. Magoffin had referred to MLK Day as Black privilege day," said Duane Martin, an EdCounsel attorney for the school district.

"He used the phrase N-word, N-word that," one student testified during the hearing.

"It was more of Black people can say the word and white people can't say the word, and it's a double standard," another student explained. …

Another student told the principal Magoffin joked she couldn't join classmates on a mask-break walk because she was Black, made inappropriate comments about Black hair, and said minorities shouldn't be given scholarships just because they are minorities.
Impromptu discussions in a classroom of any subject often do occur; in this case, based on the reporting, it's unclear whether Magoffin or a student initiated it.
According to the Daily Mail, Magoffin has been at Harrisonville HS for nine years and is a pastor at a local church. His Twitter feed, moribund for the last two years, features mostly religion-themed posts.

If Magoffin manages to keep his job, Wiegers wants him to undergo "diversity and sensitivity" training.
Read the FOX-4 and Daily Mail articles.
MORE: Students file complaints after prof uses N-word in discussion on hate speech
MORE: Feds warn UCLA about disciplining prof who read N-word from MLK letter
IMAGES: SFerdon/Shutterstock.com; John C Magoffin/Twitter screencap
Like The College Fix on Facebook / Follow us on Twitter