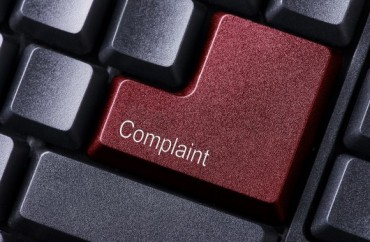 Early this month at Columbia University, an adjunct professor at the school's Institute for the Study of Human Rights used the N-word several times during a discussion on hate speech — and now students have filed official complaints.
According to the Columbia Spectator, Dinah PoKempner, a now-former general counsel at Human Rights Watch, said the racial epithet "more than ten times" while talking about the "comparative legal treatment of hate speech."
PoKempner apparently believed an example of a "European journalist's prosecution for an interview conducted with racists would be difficult to conceptualize for her students." As a result, she drew from a personal story in which a member of the Southern Poverty Law Center was questioning a member of the KKK.
The anecdote included the N-word as it was "graven in [her] memory," PoKemper said. The professor also allegedly laughed and "switched between voices," according to the report.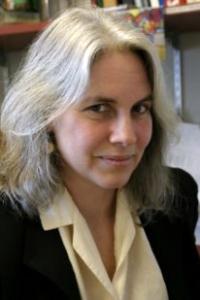 Students attempted to inform PoKempner (at left) why her language was out of line, but without success. They ended up taking their complaints to the Office of Equal Opportunity and Affirmative Action, the Office of Multicultural Affairs and Institute for the Study of Human Rights.
According to Columbia's faculty handbook, professors should "engage their students in discussions about issues that are contentious and emotionally charged" and "challenge them to reexamine deeply held beliefs." It also notes such discussions should embrace "civility, tolerance, and respect for ideas that differ from their own."
While the complaints about PoKempner are being looked into, Institute for the Study of Human Rights Director Elazar Barkan "acknowledged" students' post-episode "anxiety about the course." Another administrator will handle grading for PoKempner's class for the rest of the semester.
Several Columbia professors told the Spectator that concerns about academic freedom aren't all that big a deal — in certain circumstances, that is.
MORE: Students 'appalled' at profs' defense of N-word in academic context
Jenny Davidson, a professor of English and comparative literature who centered the "major class" curriculum around the Black Lives Matter movement following the "countless" killings black individuals, said she didn't "feel personally a strong intellectual need for a rigorous defense of so-called academic freedom.
"Given that right now, what that seems to cover so often is just racist language, anti-trans language, forms of language that come more under abuse."
While conceding he isn't sure what "right" he has to use terms like the N-word, History of Sociomedical Sciences Professor Samuel Roberts said "The public debate regarding an instructor's use of demeaning language too often and incorrectly centers on so-called 'First Amendment rights.'"
Roberts added academics should act professionally and ethically when "engaging and encouraging" students.
In an email to The College Fix, Adam Steinbaugh of the Foundation for Individual Rights in Education (FIRE) said of the situation:
While some may find those words or images objectionable or offensive, academic freedom gives breathing room to faculty members to determine whether and how to discuss relevant materials. A class discussing what the First Amendment protects will naturally raise the likelihood of hearing or seeing words people find offensive. While students have the right to criticize those choices or to complain about them, an investigation or punishment by the university would be a marked departure from its commitment to academic freedom.
PoKempner held her position at Human Rights Watch until April 11, the Spectator notes. The College Fix emailed both PoKempner and Human Rights Watch asking if the professor's departure was related to the Columbia situation. Neither responded.
MORE: Students rally behind black school cop fired by white boss for using 'N-word'
IMAGES: Shutterstock.com; Columbia Institute for the Study of Human Rights screencap
Like The College Fix on Facebook / Follow us on Twitter