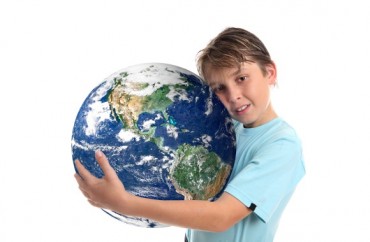 A science teacher who had taught in New England public and private schools tells us he left the profession because his students are in danger from climate change.
Eben Bein is now the New England field coordinator for the non-profit Our Climate, a "youth-led [group] that trains young people to speak to legislators about science-based, equitable climate policy." He writes in Education Week that there has never been "a clearer sign that our schools must do better on climate change."
"I did not have the time and support to help young people address the one issue that will affect them the most," Bein says. "The pittance of lessons my colleagues and I managed to squeeze into our curricula were often squandered on the minutiae of the science or the distraction that is climate denial. Our students were left fearful, discouraged, and worst of all, too busy to apply what they learn on real solutions."
Bein despises the notion that "apolitical facts" have been treated by some as "partisan." He contends our "political inaction […] plays directly into the agenda of the multi-billion-dollar fossil fuel industries and their political puppets."
Luckily, we have the power to change school. And I'm not just talking about excusing student absences on strike day, as many school districts across the nation, notably including New York City public schools, are doing. We the educators, the school boards, the administrators, and the parents can decide that it is better to actively provide students time, resources, and support in school to engage with the political process.

At the nonprofit where I work, I train young leaders to identify and develop their personal values and evaluate how policies align (or fail to align) with those values. We help them craft op-eds and teach them how to speak with their legislators face-to-face. We study the systems of power and interpersonal dynamics that make political change happen. And with the help of brave thoughtful educators, we can bring this work into classrooms, with every bit of wisdom and discernment and care that we can muster.
Bein adds that we must "relinquish the idea that political action isn't appropriate for the classroom." This is a common position among progressive educators, but where does it end? On whose politics would any action be based?
It is difficult to imagine educators, especially in states like Massachusetts and New Hampshire, believing it appropriate to use the classroom for politicking against something like illegal immigration or abortion.
The "Mission and Philosophy" section of the Our Climate website says "We know what we want—a strong and equitable price on carbon pollution—and we recognize the importance of focused advocacy to win it." Considering Bein's position with the organization, would he even permit class discussion and debate on this point? Or this one: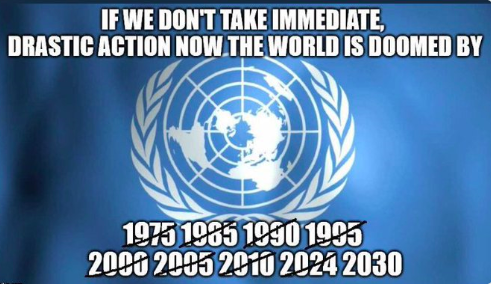 MORE: Prof says cannibalism might help fight climate change
MORE: Study: 'Toxic masculinity' leads to climate change
IMAGE (interior): Twitter
Like The College Fix on Facebook / Follow us on Twitter