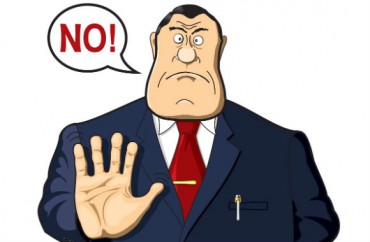 A New York State high school biology teacher is in hot water for telling a class that "evolution only goes so far" in explaining how different species came about.
According to the Observer-Dispatch, Holland Patent High School's Phil Lucason also allegedly told his class that "passing the Regents Exam in biology requires students to 'play the evolution game where evolution is the answer to everything.'"
In a complaint letter to the school district, the Freedom From Religion Foundation claims Lucason added
So what that means […] is you have to play the evolutionary game because the people writing this are married to that idea despite the new proof and new science coming out. What that means is anything is really fair game whether it's the belief that aliens came down and created us as, like, a project; God created us and everything else, whatever god that might be, that you subscribe to; … that Mars got hit by — this is another one that's out there — that Mars got hit by an asteroid and a chunk flew off and came into Earth and boop here you are.

So yeah, there is all kinds of different scenarios and in reality, we don't know. We don't know. There's no proof. And everything we thought we knew, we are finding out we know less and less of.
The FFRF asserts such statements violate federal law as they "undermine" evolution and "promote" creationism.
Two Holland Patent parents had alerted the FFRF after hearing of Lucason's comments from their children. One told the Observer-Dispatch that Lucason teaching what he did is the equivalent of a math teacher telling students "it's possible to add two plus three, but it's impossible to multiply 987 by 6,789."
Jay Worona, deputy executive director and general counsel for the New York State School Boards Association, said if what the FFRF claims Lucason said is accurate, it indeed would violate the law: Attempting "to discredit evolution perhaps to make more credible creationism" violates the separation of church and state.
Lucason's superintendent, Jason Evangelist, didn't even dicker — he straight-up agreed with the FFRF.
However, David Klinghoffer at Evolution News.org says it's definitely not against the law to teach criticisms of Darwin's theories. He adds it's ridiculous to claim, as the FFRF does, that doing so is like "teaching astrology with astronomy" or "alchemy beside chemistry."
Indeed, note Lucason's words again: "whether," "whatever god that might be," "that you subscribe to." If what's stated in the film Contact is accurate and some 95 percent of the planet's population believes in some form of supreme being, how is Lucason referencing just that, and in the conditional tense, breaking the law?
Likely worried about his job, Lucason nevertheless apologized:
Having taught about evolution for 20 years, I know that our students hear various theories on the origins of species. I enumerated some of them by way of example. My mention of those other theories led to the concerns that have been articulated. In the future, I will not refer to other, non-scientific explanations and will clearly teach the science and theory of evolution as the explanation for the development of life on earth as provided by the New York State standards.
I'm not certain what's sillier — that a science teacher can't even mention other (lesser) ideas about a topic, or the fact that two parents felt the need to contact the FFRF first instead of reaching out to the teacher (and school administration) to discuss the matter.
I know college professors have more leeway than high school teachers when it comes to academic freedom, but in my (public) college sophomore year, I took a science requirement class on astronomy. The professor, who apparently is still teaching, was one of the best I had as an undergrad. During a discussion about the Big Bang and the continued expansion of the universe, someone asked him what preceded the great primordial explosion.
His answer: Here's where a belief in "a higher power" might assist you.
MORE: More than 1,000 scientists sign 'dissent from Darwinism' statement
MORE: Book: Evolution a crutch for 'pretend knowledge' in scientific discussions
IMAGE: pavelmir / Shutterstock.com
Like The College Fix on Facebook / Follow us on Twitter