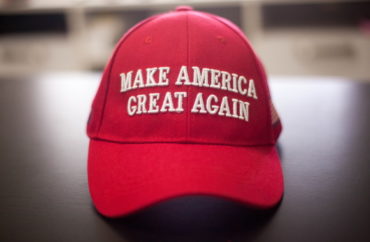 UPDATED
A former master's student has sued the University of San Diego, alleging that his removal from its master's program is due, at least in part, to political bias.
Nicholas Ratekin began studying for a master's degree in education at the private, Catholic University of San Diego in 2017. Ratekin reportedly had a 3.7 GPA in the program and attended USD on an academic scholarship.
Ratekin, who had been a successful water polo coach at Canyon Crest Academy since 2016, began student teaching at the academy in 2017 as part of his master's program, according to the lawsuit.
But Ratekin soon became the target of harassment from multiple educators there over his political beliefs, alleges the lawsuit, which does not describe or spell out his views.
However, a column posted on San Diego News Desk, a website funded by the Republican Party of San Diego County, claims "Nick was on his way to a promising career until word broke out that he was a Republican," noting Ratekin did not talk of his political views in the classroom but apparently had a "Keep America Great" bumper sticker.
For this, he was allegedly told being a Trump supporter is "inappropriate" and "deplorable."
In an apparent endorsement of the News Desk post, Ratekin links to it in his Instagram bio.

His case, filed nearly a year ago, continues to work its way through the court system. Ratekin's lawyer did not respond to recent requests for comment from The College Fix.
A spokesperson for the University of San Diego told The College Fix: "Mr. Ratekin has a history of filing multiple legal claims against various entities and individuals, most or all of which have been dismissed by the courts, and the University is confident that his action against USD will meet the same fate."
Ratekin's Instagram bio appears to suggest he ended up earning his master's this year at National University.
The lawsuit alleges that back when Ratekin complained to his superiors about the verbal harassment he was receiving at the academy for his political views, instead of helping to defend him USD removed him from his teaching position there. The move was made despite Ratekin receiving positive teaching evaluations, it claims.
The harassment allegedly continued through the spring of 2019. After Ratekin complained again, the university booted him from the master's program entirely without cause, the lawsuit alleges.
The complaint argues USD had a contractual obligation to allow him to continue his education and that it was a breach of contract and discriminatory to fire him for his political views.
The lawsuit against the University of San Diego lodges eight causes of action, including breach of contract and breach of the covenant of good faith and fair dealing. Ratekin also alleges untrue and misleading advertising from the university, referring to its policy to create "an atmosphere of trust, safety and respect in a community characterized by a rich diversity of people and ideas."
The News Desk report notes that after he was pulled from student teaching at the academy, the academy also removed Ratekin from his coach position, with its leaders saying they wanted to move "in another direction" for their head water polo coach.
Editor's note: The article has been updated to include a statement from USD. 
ALERT: Check out our new Campus Cancel Culture Database!
IMAGE: Fadziel Nor / Shutterstock
Like The College Fix on Facebook / Follow us on Twitter