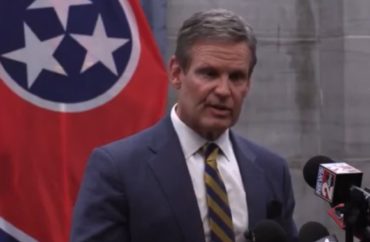 'Teachers need to be held accountable for what they teach, which this bill says it will do'
New legislation in Tennessee that will go into effect for this upcoming school year will prevent teachers from teaching that one race is superior to another race.
The prohibition on public schools teaching these concepts, often called a critical race theory ban, has been criticized by some teachers and education groups. But one social studies teacher in Tennessee told The College Fix that he thinks the new law will ensure educators focus on their jobs.
"Teachers need to be held accountable for what they teach, which this bill says it will do," high school teacher Tyler Hillis told The Fix via an email interview. He teaches at White County High School in Tennessee.
He suspects some teachers may still promote critical race theory, but that if educators focus on teaching history, the prohibition should not silence anyone.
"History is history though. If everyone will teach the book, facts and standards it shouldn't be an issue," Hillis said.
He explained that "teachers should teach their standards and not preach their politics in the classroom." Hillis also said that "teachers should do their job and quit trying to indoctrinate."
Schools that violate the prohibition could lose state funds. It does allow teachers to present history impartially.
However, educators are barred from teaching that "An individual should be discriminated against or receive adverse treatment because of the individual's race or sex," "An individual's moral character is determined by the individual's race or sex" or "An individual should feel discomfort, guilt, anguish, or another form of psychological distress solely because of the individual's race or sex."
Opponents say they won't be allowed to teach about racism
The Tennessee bill, and legislation like it in other states, has drawn criticism from some who said that it prevents the honest teaching of history.
"Black Democratic lawmakers warned that it will make teachers fearful about telling students anything about how race and racism have shaped the nation's history," PBS reported in May when Governor Bill Lee (above) signed the education legislation.
"We need to make sure that all of that history is included in what we teach our students because we believe in them, and we know that when we teach the truth, they will become leaders of a just society," Becky Pringle, the president of the National Education Association told CBS, when asked about limits on teaching critical race theory.
While that teachers union appeared to support teaching CRT, the American Federation of Teachers President Randi Weingarten denied that the concepts are even taught in K-12.
During a recent conference, Weingarten said "culture warriors are labeling any discussion of race, racism or discrimination as [critical race theory] to try to make it toxic," according to Fox News. "They are bullying teachers and trying to stop us from teaching students accurate history."
The Fix reached out to four Tennessee Democrats twice in the past month asking for comment on the legislation, but did not receive a response. The Fix asked state senators Brenda Gilmore, Sara Kyle, Heidi Campbell, and Katrina Robinson to share their concerns about the legislation as well as any positive aspects of it.
MORE: School district pays critical race theory professor $15,000 to rewrite curriculum
IMAGE: Tennessean/YouTube
Like The College Fix on Facebook / Follow us on Twitter