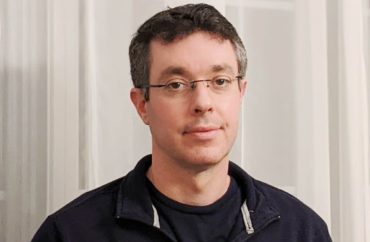 Economics professor successfully sued the university for retaliation
Tenured economics Professor Michael Stern won significant damages against his employer, Auburn University, in a jury ruling in his favor last week.
Stern had sued the university for retaliating against him when he criticized the preservation of an easy major for the sake of athletics.
"I am very hopeful that my case can bring about a renewed understanding of the First Amendment and academic freedom," Stern (pictured) told The College Fix in an email on November 22. "I look forward to working with Auburn University to advance our educational mission."
The jury awarded Stern a total of $645,837 in lost wages and damages after a two-week trial.
Stern's attorneys successfully argued that Joseph Aistrup, a former dean at the College of the Liberal Arts, illegally relieved him from his job as department chair in May 2018 because he criticized the school for placing a disproportionate number of athletes in a "troubled" public administration major, according to the complaint.
"Dr. Stern's statements about the alleged clustering of student athletes in the Public Administration major were a motivating factor in Dr. Aistrup's decision to remove Dr. Stern as chair of the department of economics," the jury concluded on November 15.
The professor successfully demonstrated that "Airstrup acted with malice or reckless indifference to Stern's federally protected rights," according to the verdict.
The university declined to comment beyond saying it would respect the jury's decision.
"Auburn University remains committed to protecting and supporting the free speech rights of all employees," spokesperson Preston Sparks told The College Fix in an email. "While we disagree with the outcome, the university respects the judicial process," Sparks continued. "Beyond that, it is our policy not to discuss specific personnel matters publicly."
A law professor at George Washington University and a commentator on free speech issues wrote that the jury made the right decision. 
"Professor Stern went public with his view that the university was using the College of Liberal Arts' Public Administration major to offer athletes an easy education, particularly as part of the school's famed football program," Jonathan Turley, a constitutional law expert, wrote November 18 on his blog.
Turley wrote that while it is commendable when professors have the courage to voice dissenting views, Stern's criticism of the prestigious Auburn football program "takes an unparalleled level of chutzpah."
"The decision is a substantial victory for free speech," Turley wrote.
Stern criticized the major at a faculty meeting, which led to the conflict
Controversy first arose at a faculty meeting in February 2014, according to a prior court decision that ruled Stern could move forward with his accusations.
The economics professor "had gained a reputation as a vocal critic of the College of Liberal Arts' public administration major for its disproportionate number of scholarship student-athletes, particularly those in the football program," according to a March 2022 ruling from federal Judge W. Keith Watkins.
"During the same time frame, Dean Aistrup also fired off an email to Dr. Stern rebuking him for his comments at the February 4, 2014 University Senate meeting concerning the substantial number of athletes majoring in public administration," Watkins wrote. 
Aistrup's removal of Stern in 2018 "was the last straw in what Dr. Stern categorizes as a campaign of harassment by university officials to discourage him from exercising his First Amendment rights to speak out against what he discerned was a scandalous academic major protecting star athletes."
MORE: Judge grants conservative students' preliminary injunction in victory for free speech 
IMAGE: Michael Stern
Like The College Fix on Facebook / Follow us on Twitter