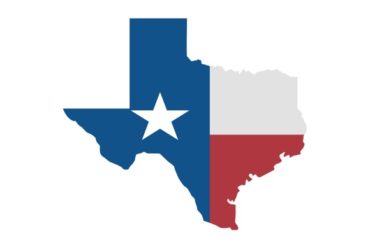 Texas A&M had reportedly threatened with an investigation and possible discipline the president of the school's Students for Trump chapter after he and other members posted "Trump 2020 Keep America Great" signs around campus the night before Election Day.
The university, in a statement to The College Fix, said it was a misunderstanding, has apologized to the student, and promised to make changes.
"The Student Conduct Office was in direct contact on Friday, Dec 4, with the student leader to sincerely apologize," according to campus officials.
A letter sent to student Dion Okeke from the Student Conduct Office had required him to attend a meeting regarding the signage incident, which took place Nov. 2, Campus Reform reported.
The Dec. 3 letter to Okeke, on official Texas A&M letterhead, stated in bold lettering: "You are required to contact the Student Conduct Office … to set up an appointment. Failure to contact the Student Conduct Office … may result in an administrative hold being placed on your registration."
If Okeke did not attend the meeting, the letter went on, he would be violating university rules, "resulting in the possibility of Student Conduct Code charges being brought against you." The memo goes on to remind Okeke not to bring a concealed handgun to the meeting.
Okeke did not respond to requests from The College Fix for comment.
"I believe this email was sent in order to intimidate and discourage any student who wished to express their right-leaning political ideology through the use of signage on campus," he told Campus Reform. "It was clear, given the nature of the email, Texas A&M was not looking to sit and have a civil conversation about the matter but rather to ensure I was to never place any signs again."
In a statement widely circulated by Texas A&M officials, they stated that a "standard letter template used by the Student Conduct Office (SCO) to contact the President of the Students for Trump at TAMU (@sft_tamu) to ask for a meeting for information about signs stolen from them failed to state that neither the student leader nor the student organization – the victims – were under investigation. There was no issue with the signs being posted, only with the inappropriate removal by others."
The statement, which was posted to the university's social media accounts, stated that according to campus police, a report received by the Student Conduct Office stated that Students for Trump at TAMU was the victim of having signs removed before the election.
"When UPD recovered the signs, the report stated that the organization chose not to press charges. The Student Conduct Office investigated possible student code of conduct violations by those alleged to have stolen the signs, NOT those who were victims," the university statement read.
"The Student Conduct Office was in direct contact on Friday, Dec 4, with the student leader to sincerely apologize. Templates will be updated to avoid any future mistake in this regard."
MORE: Video appears to back Texas A&M cops' claim of student race hoax
IMAGE: Denys Holovatiuk / Shutterstock
Like The College Fix on Facebook / Follow us on Twitter