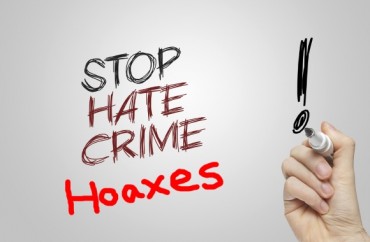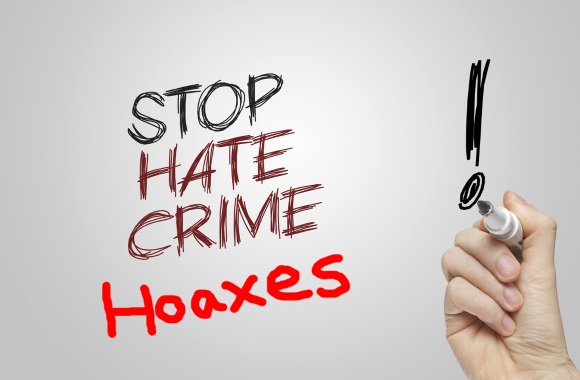 About two weeks ago, a black Texas A&M student named Isaih Martin took to Twitter to complain about racist notes he had discovered on his car windshield.
These types of incidents usually unfold thusly: The person claiming victimhood receives an outpouring of support on social media which includes calls for the college administration to "do something." These calls are swiftly answered, at the very least with an official statement condemning the "hate" act.
That's just what happened in Martin's case. Texas A&M offered a $1,200 reward for information on the incident.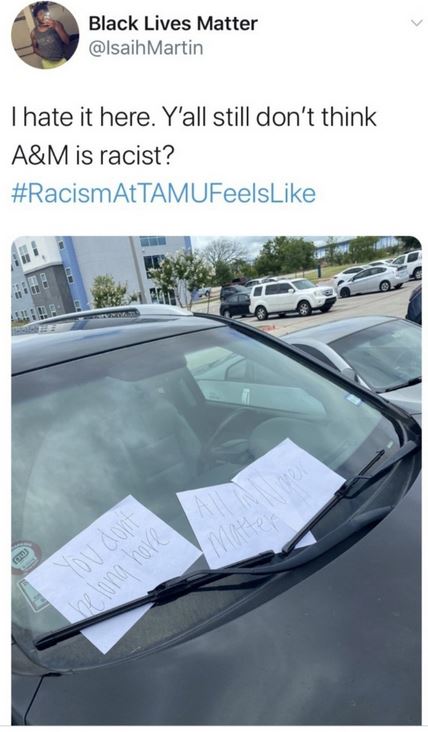 But Martin's claims faced skepticism by campus police after they obtained surveillance video footage from a swimming pool adjacent to where the incident allegedly occurred. When shown the evidence, Martin at first requested a "private discussion" with the officers, but later refused further conversation upon the advice of a lawyer.
Martin — whose Twitter account now has been deactivated, by the way — maintains his innocence, stating he believes an individual police discounted is responsible for the notes.
Now, you can judge for yourself as it seems one intrepid person obtained the videos via an open records request. The first three are of two individuals walking their dogs; however, police ruled them out due to the time (or lack thereof) they spent at or near Martin's car.
The last two videos are of Martin approaching his car, leaving it, and then returning. If you watch carefully, you can see the "white specks" noted by police in their report, which could be the papers on which the notes Martin "found" were written.
MORE: Police say black Texas A&M student put racist notes on his own car
IMAGE: Twitter screencap
Like The College Fix on Facebook / Follow us on Twitter